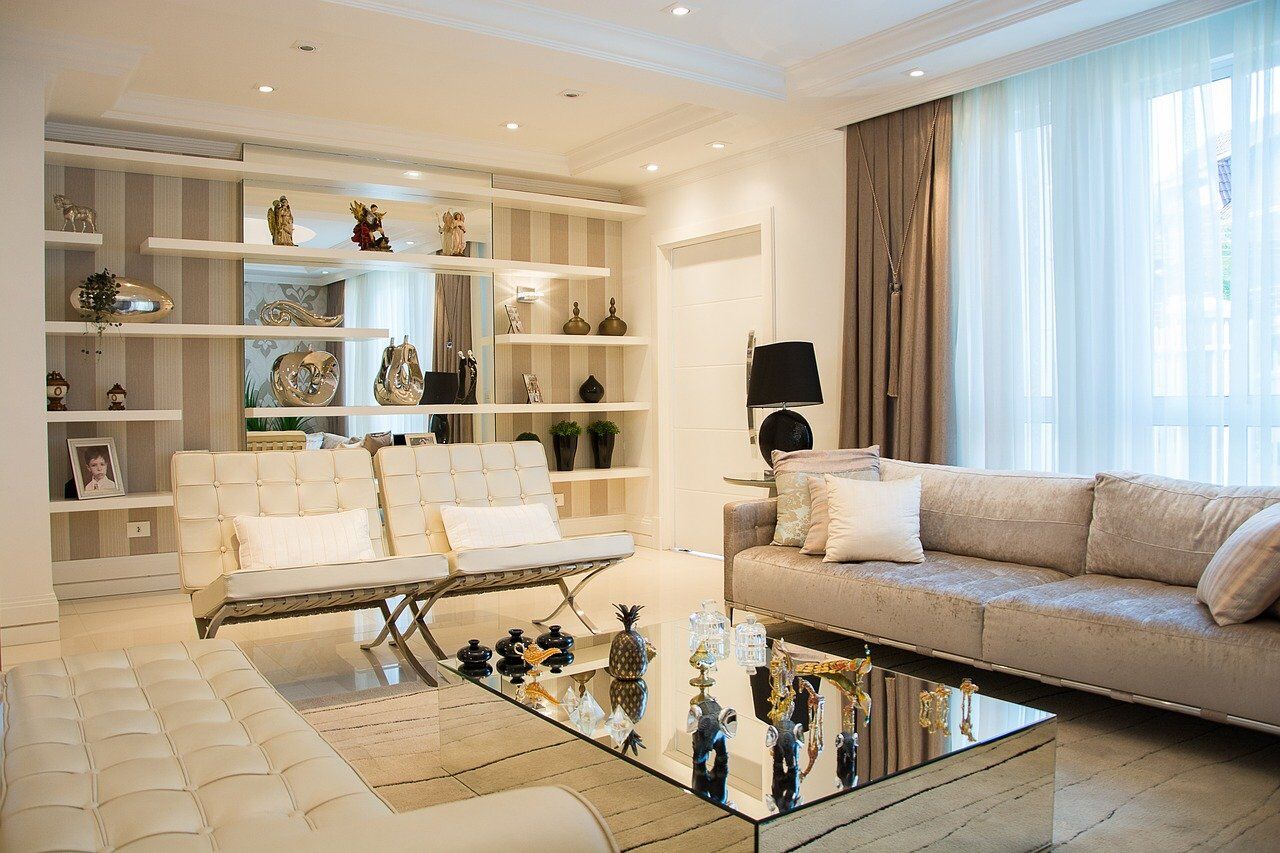 3 years ago · Justin Becker · Comments Off on Buying vs. Renting a Mobile Home: What You Need to Know
If a traditional house isn't the right fit for you at the moment, you'll have to choose between leasing or buying a mobile home. Both have benefits and drawbacks you'll need to weigh when making your choice.
You may be wondering if you should buy, or just rent. You should consider several factors when deciding whether to rent or buy a mobile home.
A manufactured home makes an excellent option for first-time homebuyers. According to the Manufactured Housing Institute, 9% of new single-family homes are manufactured homes.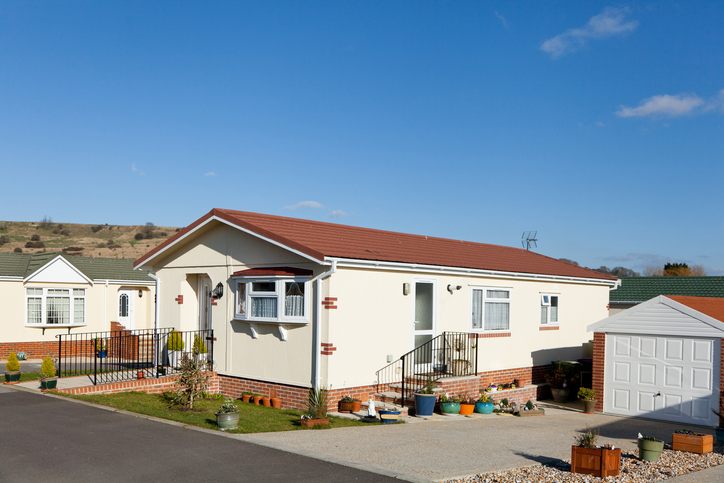 Many other residents find them ideal during life transitions, such as after the kids move out on their own or upon retiring from the military.
Buying vs. Renting a Mobile Home
Whether it's buying a manufactured home or just renting it, there's quite a bit you should know about before signing that agreement.
You'll have to dive into researching the market, the available options, price considerations, and the different responsibilities required of both the tenant and the owner.
It may sound like a challenging venture, but the results are worth it. As such, learning about how best to navigate the process can save time and trouble in the long run.
If you are stuck on the best course of action, or simply exploring your options, here's everything you need to know about buying a manufactured home vs. renting a manufactured home:
Similarities Between Buying a Mobile Home vs. Renting a Mobile Home
While buying a manufactured home may differ from renting it, either way, you still get to enjoy some benefits this form of housing offers. Let's dive into the similarities between renting and buying a manufactured home.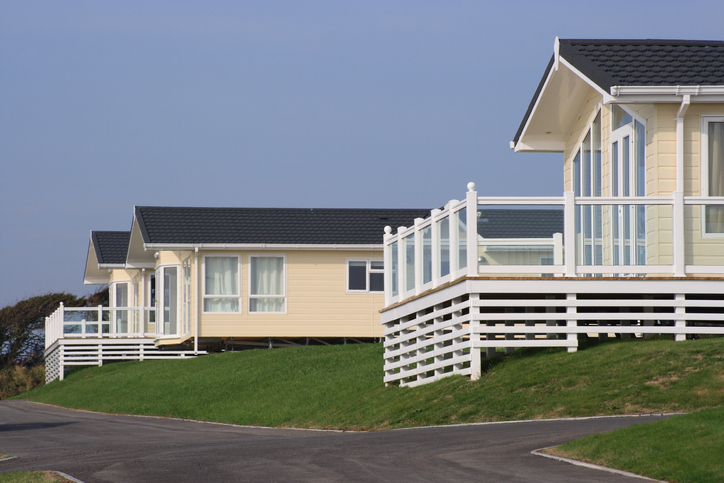 Pet-Friendly Environment
When renting an apartment, you may be limited to the number of pets you can keep within the premises. In some neighborhoods, keeping pets is not even allowed. Such can be a frustrating period, especially if you are a pet lover.
Manufactured home parks often have pet–friendly environments. Usually, one is not limited when it comes to pets. Such are just some of the benefits you will get when joining a mobile home community.
Whether you rent or buy a mobile home in a park, both options will allow you to enjoy this benefit. Also, some manufactured home parks value your relationship with your pet and even have a dog park, where your pooch can romp about.
Greater Sense of Privacy
In renting an apartment, neighbors often share several walls. As such, you may hear loud televisions, stereos, and conversations from other apartments.
You'll also have to keep the volume down, so others don't hear you. Shared lawns and common areas may also make it easy for you and your neighbors to interfere with each other.
Whether you buy or rent a manufactured home, you'll still get your own space and lawn. Unlike renting an apartment, in mobile homes, you don't share walls and a balcony. You and your family will have your deserved privacy.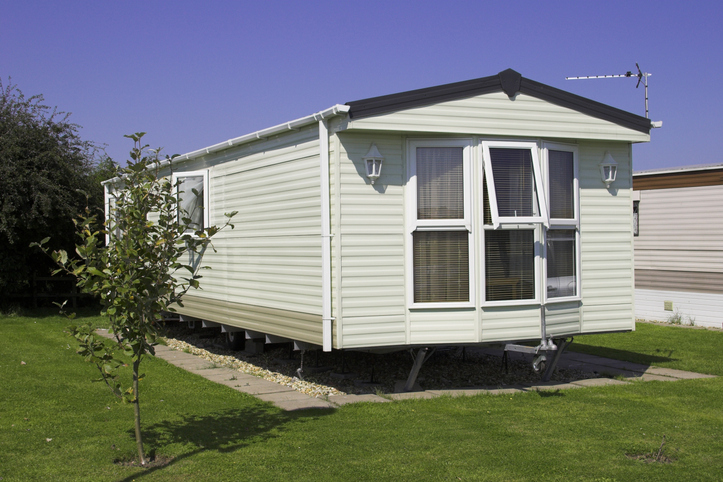 In manufactured home communities, rules and regulations are safeguarding the residents. You'll be asked to read through and agree to adhere to them before joining the community.
The park manager enforces rules to ensure residents don't interfere with each other's privacy.
Amenities and Activities
Whether you rent or buy a manufactured home, you're guaranteed periodic community events such as holiday parties, game nights, and dances. The park often organizes such activities to boost social interaction among members of the community.
More Affordable Compared to Site-Built Homes or Renting an Apartment
While the upfront costs are higher, buying a manufactured home is often less expensive than leasing an apartment.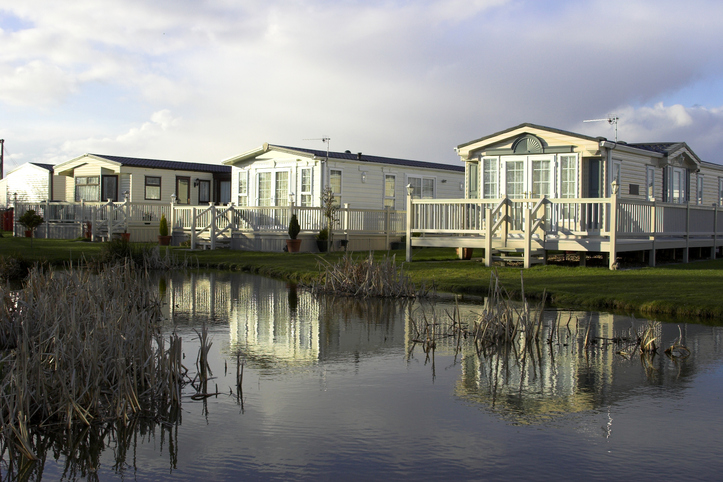 Overall, owners of manufactured homes spend about 40 percent less on housing than renters do. Whether it's a single-wide or a double-wide house, you are likely to spend less.
Average New Mobile Home Cost (Nationwide)
●      Single-wide: $51,371
●      Double-wide: $96,529
Manufactured home rent itself is usually cheaper than an apartment rental. However, to rent a manufactured home, you'll need to rent the house and the piece of land it's on, generally making that price closer to what an apartment will cost, but typically still less.
The Differences of Owning a Mobile Home vs. Renting a Mobile Home
While mobile home ownership has grown in popularity over the last few years, owning them and renting them is not the same thing. Each has its upside and downside, so to say. As such, you may need to establish what choice suits you best.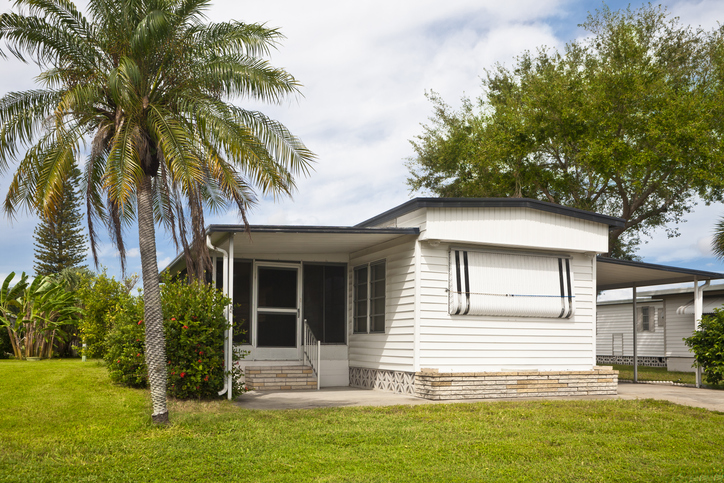 If you have a demanding job that may force you to relocate soon, leasing could suit you best. On the other hand, if you have no commitments requiring relocation, buying a manufactured home could work out well for you.
Here are some of the differences between buying vs. renting a manufactured home:
Upfront Cost Information
Sometimes it's easier to rent a manufactured home than buying it. If you consider buying, some mortgage lenders won't finance a manufactured home, and others won't lend you money if the house is more than 15 years old.
As such, mobile homeowners must often finance a manufactured home purchase through the mobile house seller or a credit union.
Since mobile homes are not categorized as a real estate asset, you may have to finance your house with a personal property loan, rather than a mortgage, and these loans can be harder to get.
You'll also need a down payment upfront when buying a mobile home, which could be expensive. However, when leasing a mobile home, rent for both the mobile home and the lot within a park could be as little as $300 to $1,000 per month, in most cases.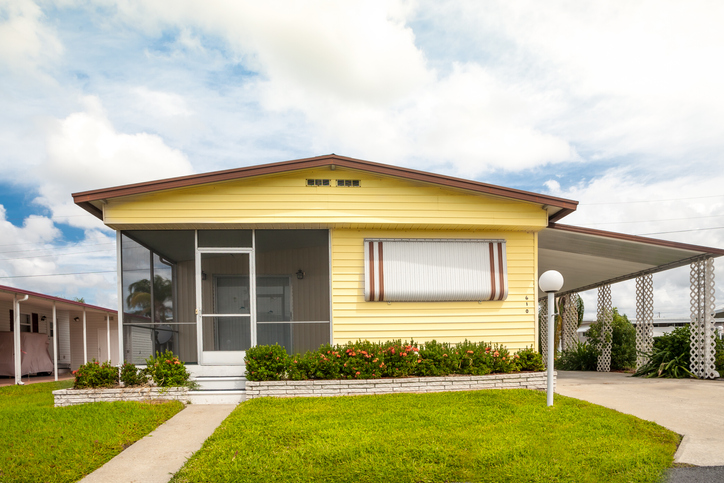 On average, monthly rent for a one-bedroom apartment in the United States is $1,098, which is more than what you could pay for a mobile home's monthly rent.
The main advantage that mobile home living residents enjoy over real estate property, apartments, and condominiums, is its relatively low cost.
Besides, if you own a manufactured or mobile home that is not attached to a permanent foundation, you do not pay personal property taxes on it.
All About Equity
The money you give your landlord will keep a roof over your head, but it won't provide you with any equity in the long term. On the other hand, buying a mobile home offers you an asset.
While you may pay a lot rent per month, if you put the home in a manufactured home park, the upside is that you'll own the house itself.
When you resell it in the future, you might recoup some of your money, and may even make a profit. While it's common for manufactured homes to lose value over time, it's not entirely true as well-cared-for units sometimes appreciate.
If you own the land where your house sits, you will likely reap a lot since the land will increase in value, even if the house itself doesn't.
Customizing the Mobile Home
Many landlords don't allow tenants to make changes to their manufactured homes. As such, you may be forced to live with the finishes the owner chose.
Mobile home buyers own their space, however, and can customize it however they see fit. Some community parks may limit your outdoor decorating and design choices, but the inside is yours to do with what you please.
Ongoing Maintenance Costs
There are three primary ways for you to rent a mobile home to live in. By far the most common options are either to rent a home and it's lot, within a manufactured home park directly, or to rent a house owned by someone else within a mobile home park.
When it comes to leasing in a manufactured home park, check your lease agreement carefully. Ask who takes care of repairs and maintenance to the house and lot.
In some instances, the homeowner may agree to take care of the maintenance, and only let you pay the rent or split maintenance costs.
If you own a mobile home on a private piece of land, the responsibilities will be the same as those with a traditional stick-built house. You will be responsible for all of the maintenance at your house.
If you put the house in a mobile home park, chances are you will spend slightly less on maintenance costs since the park provides such services at an affordable price.
Final Thought
Whether you choose to buy manufactured homes over leasing them, planning your budget is always essential.
Buying a mobile home may require a hefty upfront cost for a downpayment. On the other hand, leasing manufactured homes will typically involve lot rent, security deposit, and house rent, among additional small charges.
If you rent an apartment, you are likely to miss out on the perks of a mobile home. An apartment will typically offer you a small space and limit you on the pet you choose to keep.
Also, you are unlikely to customize your apartment to fit your style. The same applies when leasing a mobile home.
Lastly, if you choose to buy a mobile home, be mindful of the age of the house. Some financial institutions won't lend you money if the house is more than 15 years old.