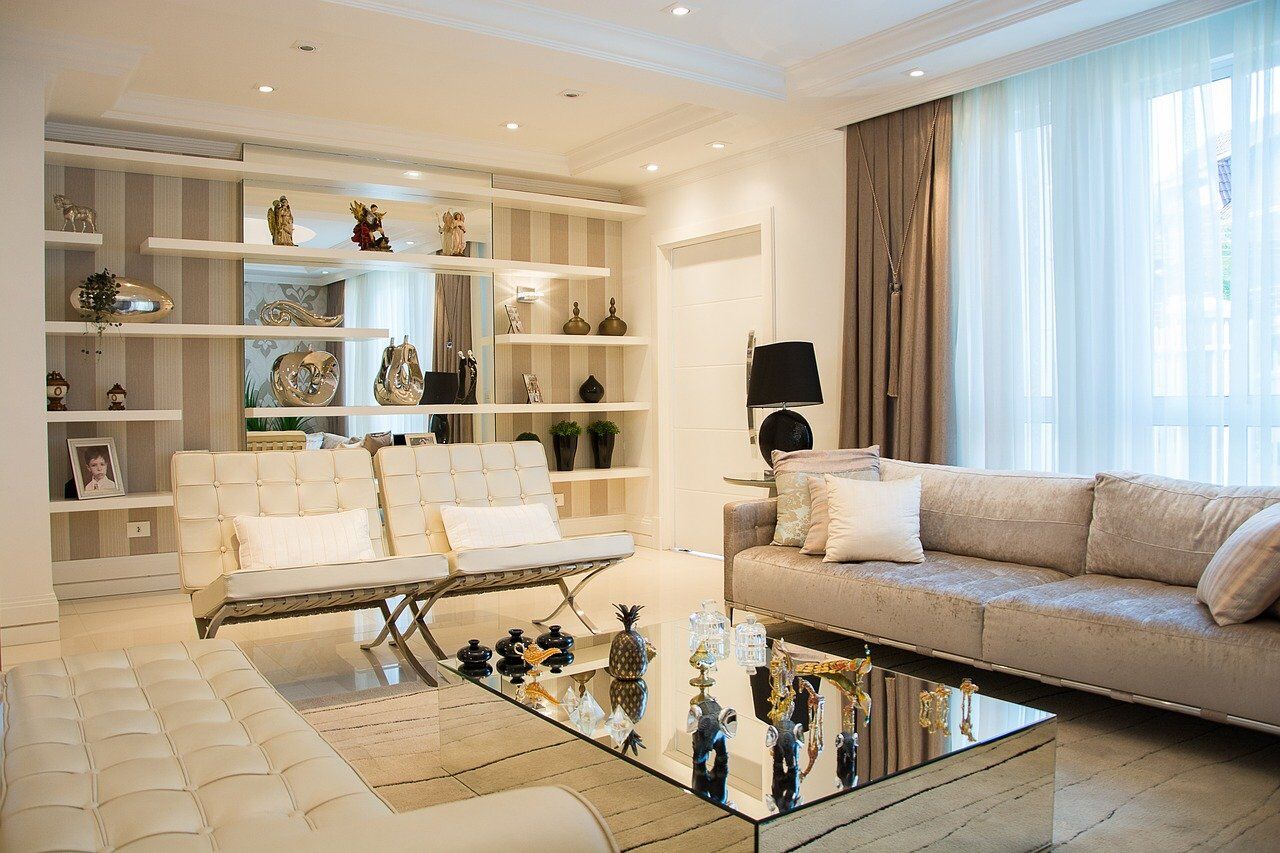 10 months ago · Justin Becker · Comments Off on Buy vs. Rent: Is Homeownership What's Right For You?
Mobile home living is better than ever before. Today's manufactured residences have it all with luxurious amenities, contemporary home features, well-maintained communities, and so much more. Likewise, mobile homes today are extremely affordable, regardless of whether you are renting or buying. That said, if you have been considering mobile home living, but are not sure if you should purchase a home or rent one, then you have come to the right place. Here are a few reasons why mobile home ownership may be right for you.
Purchasing vs. Leasing
Before getting into all the reasons you should seriously consider purchasing manufactured residence, let's go over a few key differences. When leasing a mobile home, you tend to have a little more freedom/flexibility. The truth is most people choose to rent because they are on a strict budget or have a fixed income. Alternatively, if you are looking to get into the wonderful world of homeownership, then chances are you will be more open to the idea of purchasing a mobile home.
It's Usually Better Than Renting
Regardless of your personal reasons for wanting to rent a manufactured home, there is no denying that buying a mobile residence is often viewed as a better choice, especially in terms of overall cost/value, quality, and safety. Of course, when people say that purchasing is better than renting, they are usually referring to renting an apartment versus buying a home. Any way you slice it, you are likely to save more money in the long run if you purchase a mobile residence, especially if you cannot currently afford a "regular house."
Mobiles On Land Appreciate Like Other Homes
Another advantage of mobile home ownership is that if you purchase a manufactured residence on land, it appreciates in value. Clearly, you cannot enjoy all that added home equity if you are renting. So, if you are looking for a nest egg of sorts, then you should buy a mobile home.
Note, if you purchase a mobile home in a community, it is not considered to be permanently affixed to the land and thus does not appreciate in value. However, the market for mobile homes continues to thrive, and resale values are not too shabby. Plus, owning a home in a manufactured home community grants you access to amazing communal amenities that rival luxury master-planned communities.
Appreciation Is Not The End Of The Story
In fact, whether you choose to buy a mobile residence that is affixed to land or live it up in an affordable luxury manufactured home community, you can save thousands of dollars on heating and cooling costs.  Here manufactured homes are smaller/offer less square footage, which makes them most cost-effective when it comes to heating and cooling. Plus, contemporary manufactured residences become greener (environmentally-friendly) practically every day. When comparing a mobile rental to a purchased manufactured home, however, in this regard, there really is no difference. Whether you choose to rent or buy, here, you will still save on your monthly utilities.
A Mobile Home Is Housing Crash Insurance
Besides saving you money and opening the door to homeownership, owning a mobile home is also insurance in the wake of a not so stable economy and housing market. Clearly, people will always need somewhere to live, so even in these uncertain times, you can rest assured that lower-priced housing like mobile homes can survive another housing crash.
A Manufactured Home Allows More Freedom Than A Rental Property
Furthermore, the nice thing about homeownership is that you have the freedom to make your new home your own. When you decide to rent, you have less of a say in how your interior looks and what you can change to make your mobile rental home or apartment feel like home. So, if you want to feel right at home in your future custom-built mobile residence, then you know what to do—purchase a manufactured house.
Mobile Homes Can Be Financed
As mentioned earlier, people tend to rent because they simply cannot afford to buy, but when it comes to mobile residences, you can finance. In fact, a multitude of lenders are willing to help fund your dream of homeownership. The great thing about financing your affordable luxury mobile home is now you can have what you want/need without compromising or going over budget.
Mobile Homes Can Be In Nice Neighborhoods
Today's mobile residences are tomorrow's dream homes. Not only can you purchase a wonderful manufactured estate in a thriving mobile home community, but you can also put your mobile home in an exclusive neighborhood, and no one would know the difference. With gourmet kitchens, farmhouse sinks, hardwood flooring, skylights, spa-like bathrooms, and just the right amount of living space, you can park your manufactured home just about anywhere. Note, in order to park your manufactured home in the area of your choosing, typically you need to own it, so there is that.
Mobile Homes Can Be Safe
Manufactured homes built after 1976 are just as safe as traditionally made brick houses. Thanks to HUD housing standards, you will be hard-pressed to find a mobile residence that is not up to code, environmentally-friendly, and built with your safety in mind. There is even statistical proof that since the integration of the 1976 HUD standards, manufactured homes have had fewer fires, structural issues, and have stood tall in the face of natural disasters. Consequently, you might want to lock your manufactured home down.
Mobile Homes Are Great First Homes
In general, homeownership is a rite of passage, especially here in the US. Thus, being able to buy your first home is a big deal. Since mobile homes are affordable, you can finance them with ease.
Homeownership in the US has increased twofold. That said, mobile homes make wonderful first/starter homes because the mortgages are smaller, monthly costs are relatively low, and there is less of a financial risk. Plus, when you are ready to sell your first home, you can decide to keep it instead and rent it out in order to create a second income stream. This is yet another reason to buy instead of rent because you can create a better future for yourself and your family.
Important Things To Know When Buying A Manufactured Home
By now, you might be thinking about purchasing a mobile home, which is great. However, one final thing you should be mindful of when buying a manufactured home is the land. You need to figure out if you are going to lease or purchase the land that your home sits on. If you choose to buy the land, you must factor in the additional expense, preferably before you secure funding. Then again, if you want to lease/pay lot rent, then you should absolutely look into the manufactured home communities in your area. Remember, leasing the land/paying lot rent is the more affordable option that also comes with communal amenities like parks, playgrounds, swimming pools, community centers, and property management sponsored events.
Take Away
Only you know what works best for you. So, if you have been considering purchasing a mobile home, then you should. Ultimately, renting an apartment, or even a mobile home, is fine in the short-term, but if you are looking for an added sense of community, homeownership, equity, and future second streams of income, then you should buy a mobile home.