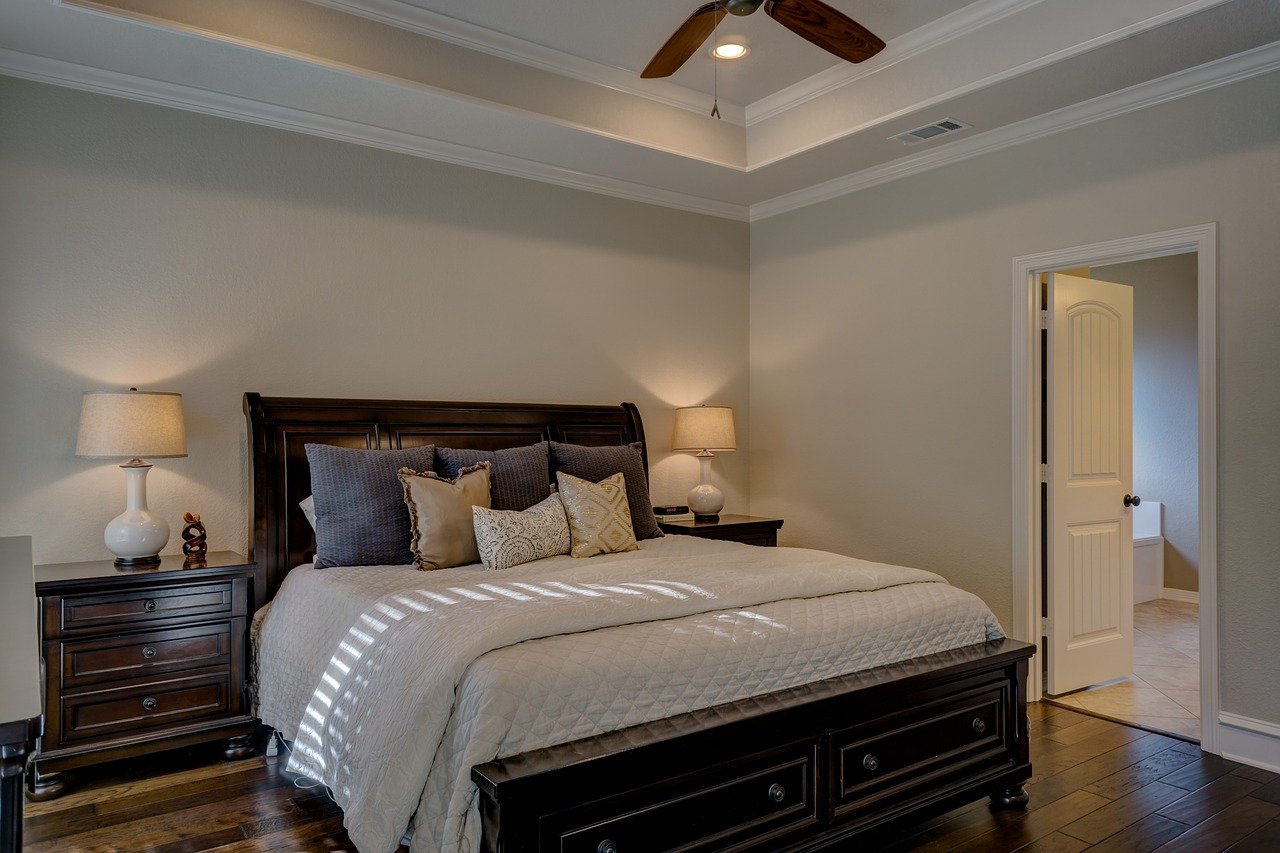 3 months ago · Justin Becker · Comments Off on What Is A Mobile Home Land-Lease Community?
There is a lot of confusion about what exactly a land-lease community is when it comes to real estate. So if you're wondering what is a land lease community, we're here to clear everything up! A land-lease community involves a situation where residents in a community rents or leases the piece of land that their house sits on. It doesn't matter whether the residents involved own the house or not.
Many land-lease communities are normally occupied by people who own a manufactured home in trailer parks. However, mobile land-lease communities have various advantages than you could ever imagine. In this article, we are going to explore more about land-lease communities and their benefits in real estate.
What Is A Land Lease Community?
Like we've seen above, a land-lease community involves owners of certain houses who lease the piece of land that the house sits on. Mobile homes are increasingly becoming popular thanks to their affordability. There are regulations, pros and cons to these homes in real estate that we're going to explore.
Benefits of Land-Lease Community
If you've ever thought about joining a land-lease community, there's no need to back down as it comes with several benefits:
Affordability
Land-lease community payments are placed on the same schedule as your home payments but are cheaper than you would expect! Most of the time, land-lease community fees happen to be cheaper compared to related mortgage payments and certain property tax on 'site-built housing'. This means that your family will enjoy long-term savings. There are even land-lease communities that provide a five-year guarantee on home site lease rates. This ensures that lease payments remain affordable.
Proper on-site management
Land-lease community homes combine property management that you won't get from site-built homes and the benefits of owning your home. You'll enjoy 24/7 on-site management to assist you with maintenance issues and property concerns.
Benefits and amenities
Apart from accessing 24/7 property management services, a land-lease community offers you several amenities and benefits that you wouldn't find in a typical site-built home or an apartment property. For example, when you lease land, you're likely to access playgrounds, swimming pools, fitness centers, among other benefits. This makes you feel at home regardless of whether you're the actual owner of the land or property.
The power to bring your own home
What would you do if you own a manufactured home in any of the trailer parks but want to relocate from your current location? In such a case, you don't need to worry since a land-lease community has got you covered. You will have to lease land and then move your home to this new location. So, apart from keeping your home, you'll also enjoy the benefits that a land-lease community has to offer.
All you need to do is pay a moving service that will relocate your manufactured home and property to this new location. The available movers charge a reasonable fee for this service.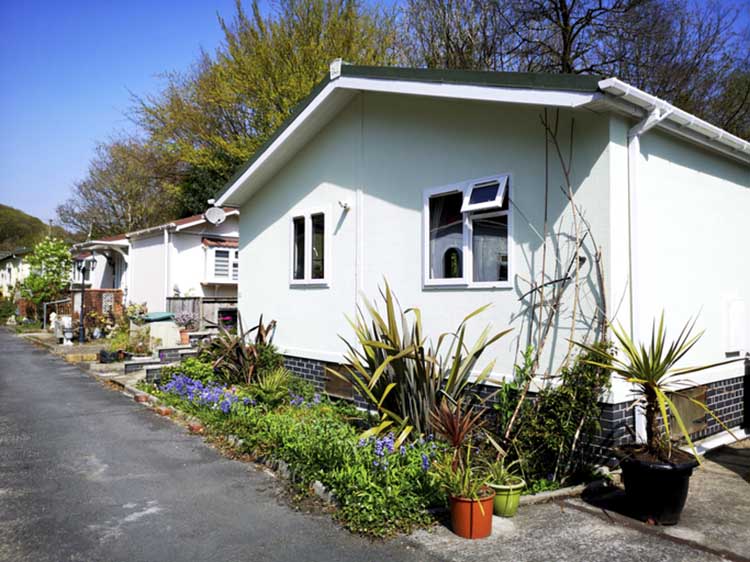 Challenges of a Land-Lease Community
As much as leasing the land in a land lease community comes with several advantages, it also presents some challenges including but not limited to HOA fees. If you have interest in real estate you should be aware and prepared for these challenges.
Limited appreciation potential
Except for the case of major calamities such as floods or earthquakes, the land will always be there. However, the same can't be said of buildings that depreciate over time if not well maintained. In real estate, land normally appreciates. However, if you join a land-lease community, you don't own any land making it difficult for your home to increase value.
Difficult to acquire a mortgage
Another challenge of leasing the land is that you don't have strong collateral because you have no permanent ownership of the piece of land. This will certainly make it hard for you to get a mortgage. In most cases, people get the same loans in a land lease community as a mortgage on a house with the land if their home is permanent. However, a mobile home attracts shorter loans with a very high-interest rate.
If you're unable to get a mortgage for a home in a land lease community, then be sure that any potential buyer will have similar challenges. Selling such a home may prove to be very difficult in the future.
A higher long-term cost
It's common knowledge that for a start, establishing a home in a land lease community costs less than an apartment since you don't incur the cost to buy the land. However, the cost could be more in the long run. You'll have to pay rent for the land that you've leased, thus increasing the cost of staying in the property.
Additionally, there are land-lease communities that offer additional amenities, including swimming pools and clubhouses. Although these amenities are exceptional, they present an additional cost added either as an homeowners association(HOA fees) or included in rent. Remember you don't own any of the property.
When the lease expires
One of the main challenges you'll encounter with a land lease community is when the lease expires. When this happens, your landlord might refuse to renew the lease or increase the land lease cost to an amount that won't be affordable. The problem with land-lease communities is that someone else can determine whether you stay in a place or not.
Since it's expensive and impossible to move your house from a land lease community site, there's a danger of losing your equity. This happens when the land lease expires and you aren't able to relocate your house.
Responsibilities and Rights of Landlords and Tenants in Land-Lease Communities
Both landlords and tenants in land-lease communities have responsibilities and rights. These guidelines offer information on special statutory conditions applying to leased land communities, notice to quit, selling of manufactured homes and rental increases.
Notice to quit
Here, a tenant who owns a manufactured home on a leased land must give their landlord at least a one month notice to quit. In addition, there is a form that the residents must fill to let their landlords know their intention to quit the lease.
Special statutory conditions
There are statutory conditions for both residents/tenants and landlords:
A tenant can decide to lease or sell their manufactured home without any interference from their landlord.
If a tenant decides to sell their home, they must supply the landlord with the contact information and name of the new buyer. A landlord can only deny taking the new buyer based on reasons highlighted in the regulations.
A landlord will only get compensation and other payments if they act as the tenant's agent in leasing or selling a manufactured home.
A tenant can buy services or goods from whomever they see fit.
A landlord has the right to set certain reasonable standards of conditions expected in leased land communities and their species in the land lease community.
If anyone decides to sell a service or good in a land lease community without following the rules or causing a disturbance, a landlord can ask them to follow the rules. If that person refuses to follow the rule, the landlord can move ahead to restrict them from accessing the land lease community.
A landlord must follow municipal by-laws on certain services and common areas offered to tenants in land-lease communities.
A tenant must, without question, follow all municipal by-laws on their manufactured home and land lease space.
Regular rent increases
Any landlord can only increase their land lease community rent at least once for every 12-months. However, this doesn't include the first 12 months after signing the land lease agreement.
The AARIA (Annual Allowable Rent Increase Amount) guides landlords on the maximum amounts that they are supposed to increase their rent each year.
If the landlord's rent increase is lower than the AARIA, they can factor the unused amount into the next year's rent increase.
In most cases, land lease communities have a common rent increase date for all land lease spaces. The date is indicated in the lease agreement.
Increasing rent more than the AARIA
A landlord can apply to have their rent increased about the AARIA.
If tenants disagree with the information provided by the landlord, they can present a written response. A landlord can then proceed to raise land lease rent by the amount in the decision.
A tenant can either decide to pay the new rent land-lease rent or provide a notice to quit.
Selling a mobile home in a land lease community
A tenant is always free to sell their home in a land lease community. However, before they sell the home, the new buyer must get approval from the landlord. Then, the new buyer can either maintain the seller's existing land lease or sign a new lease.
The first step in all this is for the tenant to inform the landlord of their plan to sell their home. The tenant can then proceed to make arrangements for the new buyer to apply also to become a tenant.
How to Locate a Leased Land Community Home
There's no argument that it's cheaper to acquire a leased land community home than setting up a traditionally built home. This is because a leased land home eliminates the need to buy land. However, before joining a leased land community, you must first locate it. Here is how to locate the best leased land community.
Carry out an online research
In this technological age, almost everything can be found online. The same applies to leased land community homes. By searching on any online browser, you check the listing and collect contact information while minding zip codes.
The ratings and reviews of leased land communities will enable you to select the perfect homes for you. You can check out sites such as MobileHomeParkStore and MHVillage. However, feel free to compare the different leased land homes' prices and amenities.
Call directly
After collecting contacts online, you can proceed to make calls directly to these leased land communities. But, again, feel free to ask as many questions as you want for clarity.
Visit the leased land community
A physical visit will help you see the area first hand and see whether everything, including land and amenities, meet your standards. You can also take this chance to form a good relationship with your potential landlord.
Conclusion
Land lease communities have proven over time to be a great alternative to the traditional site-built housing. Here, you get several benefits, including not having to incur the high cost to buy the land for your home. However, there are also additional costs including the HOA fees. If you're looking for the best land lease community, you can quickly browse online for one. In case you settle for buying rather than leasing land for a manufactured home consider these factors.  We hope you find a perfect home for your family.