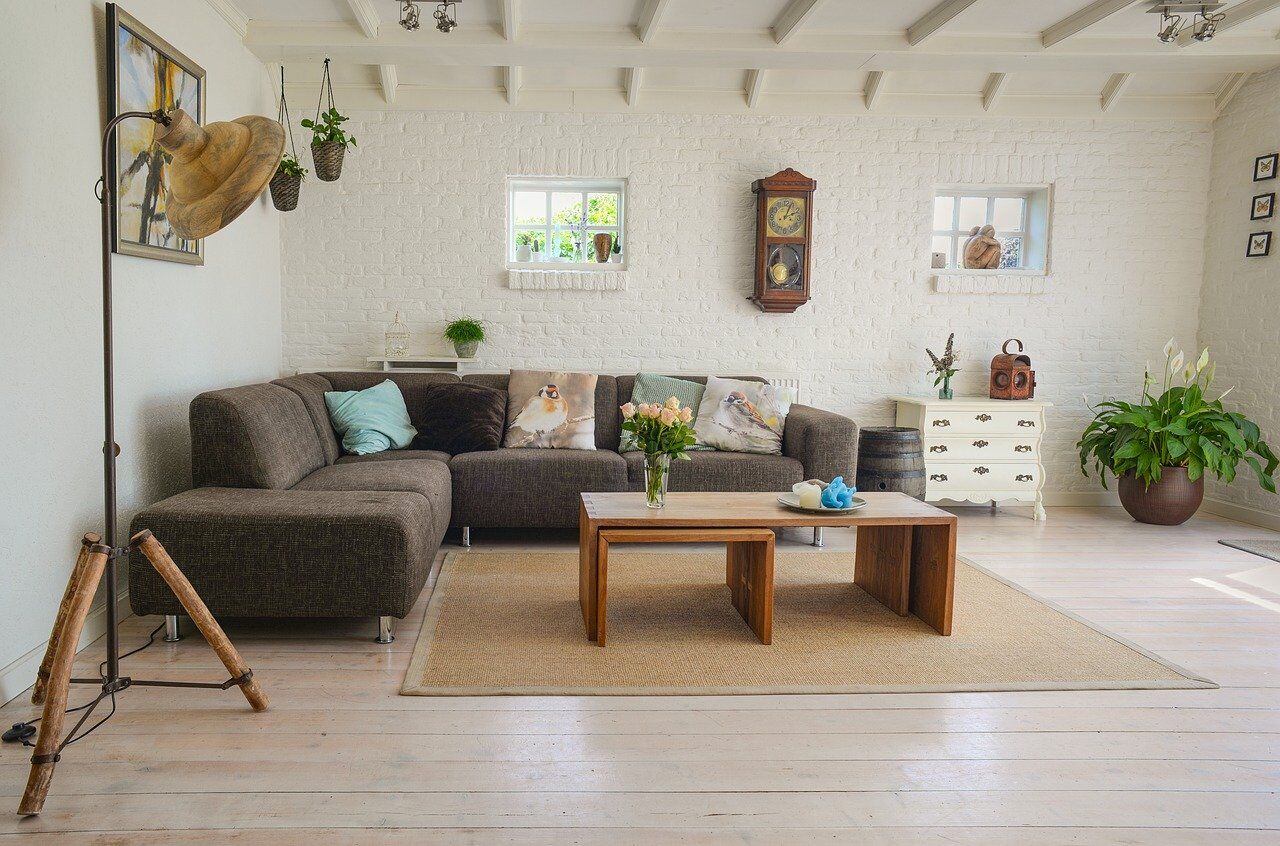 3 years ago · Justin Becker · Comments Off on Top 5 Manufactured Homes: Cedar Springs, MI
Manufactured home living has countless benefits. Just ask anyone that resides in one.
The freedom, flexibility, and financial advantages alone make renting or owning manufactured homes something to consider.
If you have found yourself thinking about manufactured home living, you are not alone.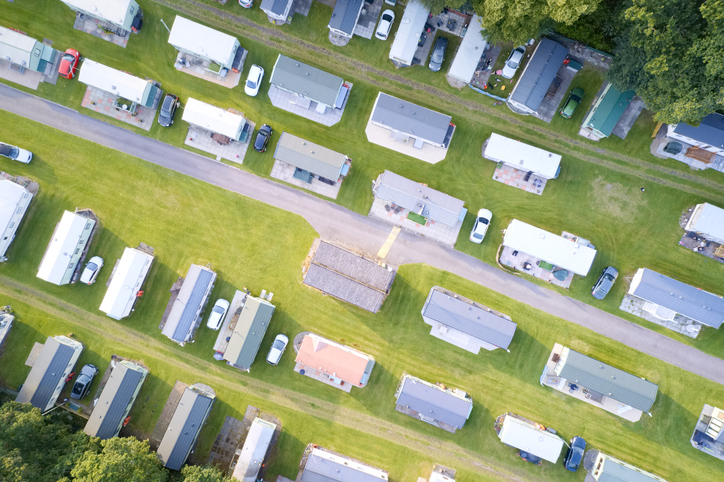 Manufactured homes are very much a part of the tiny house movement that has been gaining momentum since the mid to late 2000s.
With that being said, if you live in Cedar Springs, or would like to move to this fun little area of Michigan, we suggest you think long and hard about renting or buying a manufactured home this time around — we promise you won't regret it!
Manufactured Homes: Cedar Springs, MI
So, now that you are on board, you probably would like some direction, right?
Well, the good news is you have come to the right place. Here is a brief synopsis of what it is like to live in Cedar Springs, MI 49319 and a list of the top five manufactured homes for sale or rent in and around the city.
#5. Cedarfield 55+ Community – 3592 17 Mile Rd. NE, Cedar Springs, MI 49319
Number five on the list is Cedarfield 55+ Community. As the name states, this is an age-restricted community that offers luxury manufactured homes in Cedar Springs.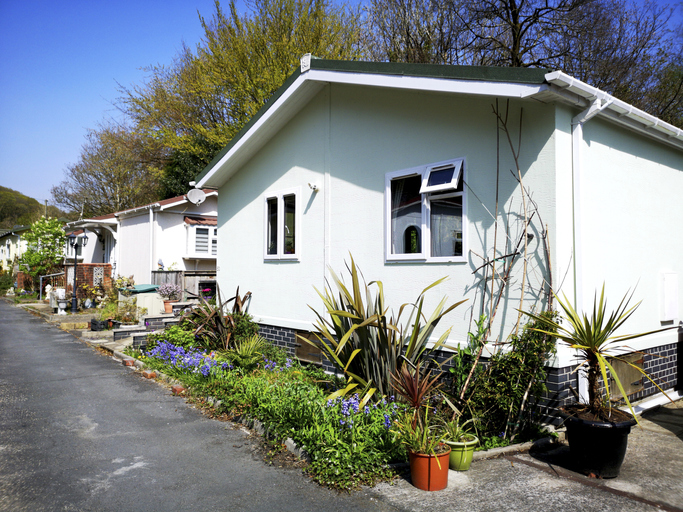 Obviously, it is ideal for retirees, and those looking to enjoy life in a community setting of like minded individuals. This community is number five because it has a lot to offer, even if it is only to a select few, or, rather, a specific age bracket.
There are generally several mobile homes for rent and manufactured homes for sale in the community at any given moment in time. Thus, regardless of your budget, you should have no trouble finding a new home here.
Then again, if you are just looking for a location for your existing manufactured home, there are a handful of home/site lots that are worth checking out. These available sites for rent are ranging from $425 to $535 a month.
There is also a wealth of communal amenities at Cedarfield, including a clubhouse, a billiard room, a boat/RV storage area, off-street parking, and more.
#4. Timberline Estates – 260 Pin Oak Dr., Coopersville, MI 49404
Coming in at number four is Timberline Estates. This mobile home park is located just outside of Grand Rapids and Cedar Springs, MI in Coopersville.
These lovely manufactured homes in Cedar Springs are within a community that has a wealth of perks and amenities. Notable community features like tennis courts, basketball courts, playgrounds, a swimming pool, and a clubhouse make this park an excellent choice for growing families.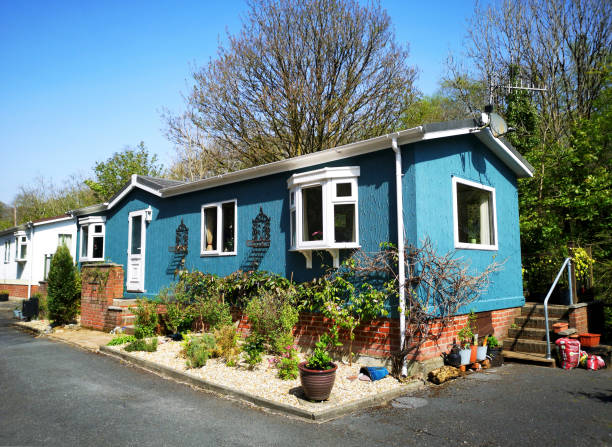 One of the Timberline Estates' homes for sale worth considering is a sizable 2-bed/1-bath, 16×66, 1,056 square foot contemporary manufactured residence. This beautiful residence has an open layout, all black appliances, including a dishwasher, walk-in closets, and more.
This particular mobile home is available now for just $899 a month. This is just one of the available manufactured homes for rent, but it is definitely one of the top available mobile trailers in the area.
#3. Apple Carr Village – 516 Courtland Ln., Muskegon, MI 49442
Number three on our list is Apple Carr Village. This particular manufactured home community is actually located closer to Muskegon, but still made it onto the list.
The reason being that this cozy mobile home park has a welcoming atmosphere, convenient access to nearby attractions, close proximity to great public schools, and, of course, who could forget the amenities. This family-friendly mobile park has recreational facilities, a pool, a clubhouse, a playground, and allows one pet per household.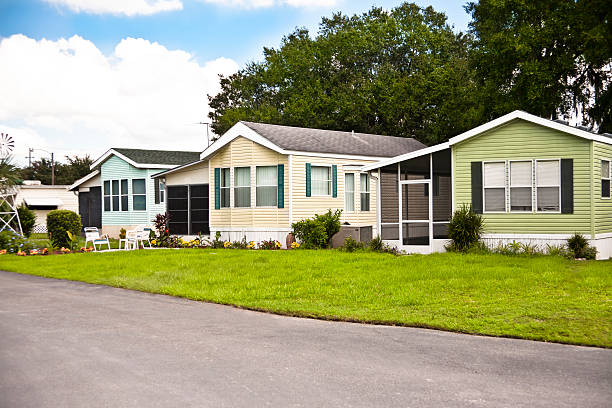 A must-see manufactured home for rent at Apple Carr Village is a contemporary 3-bed/2-bath, 16×76, 1,216 square foot, mobile home, with all appliances included, for only $799 a month.
This residence has a modern layout, a dining room, a spacious living room, a private laundry room, a storage shed, and much more. Thus, if you do not mind the location being a little further out, then this manufactured home might just be for you.
#2. Pinebrook Village – 444 Bellewood Dr. SE, Kentwood, MI 49548
Pinebrook Village holds down the number two spot, thanks to its ample amenities and newly built mobile homes for sale and rent. Pinebrook Village is closer to Kentwood and Grand Rapids, which is just south of Cedar Springs, MI.
Here, residents enjoy mid-luxury manufactured homes with full-sized appliances, custom kitchens with granite countertops, upscale bathrooms, and recessed lighting.
Communal amenities are also quite fancy at Pinebrook Village and include features like a high-end clubhouse, a playground, neighborhood sidewalks, plus a nearby golf course and swimming pool.
A remarkable mobile home for rent here is the lovely 2-bed/1-bath, 24×56, 1,344 square foot trailer for $1,249 a month. This new home has a modern layout, custom kitchen and bathroom, a full-size washer/dryer, and off-street parking.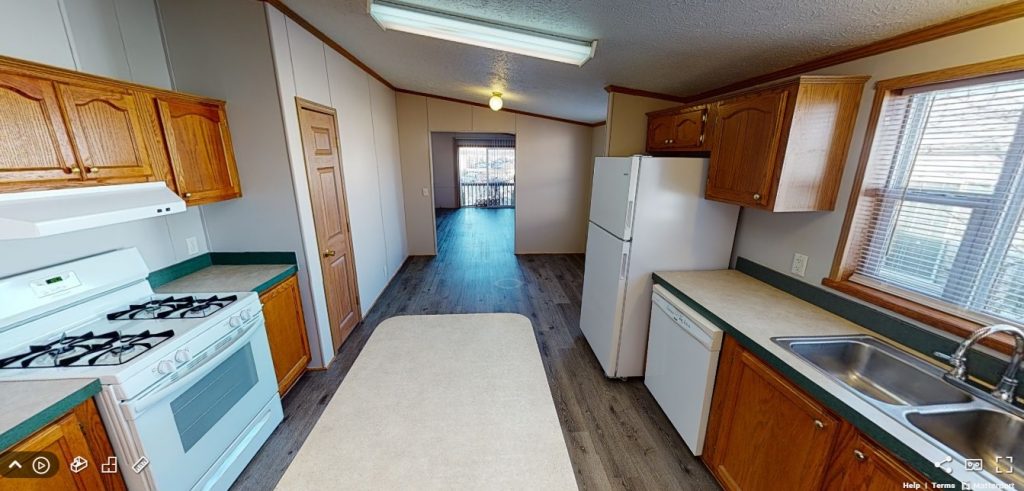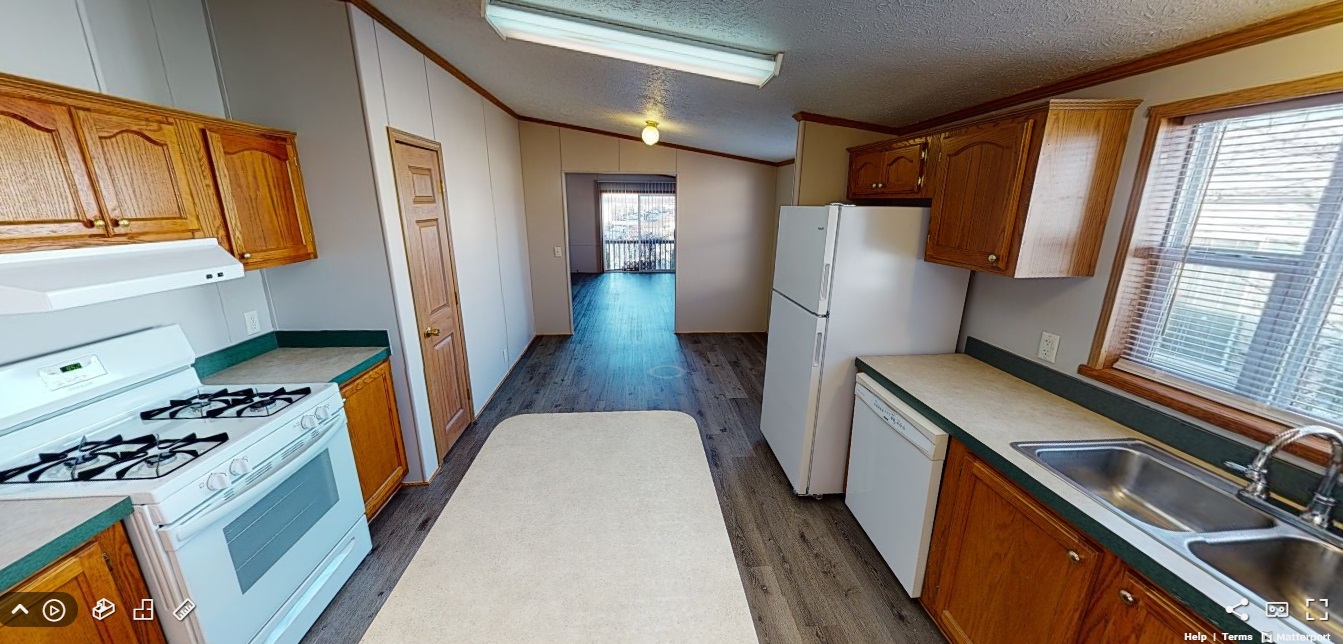 #1. Cedar Springs Mobile Estates – 400 Susan, Cedar Springs, MI 49319
The top mobile home community in Cedar Springs is, unsurprisingly, Cedar Springs Mobile Estates. This fantastic community offers affordable luxury, unique layouts, and dozens of mobile home community perks.
These estates are centrally located, thus getting around this area of Michigan is never a problem. Moreover, this manufactured home community is only minutes away from downtown Cedar Springs. Consequently, there is a wealth of entertainment, shopping, restaurants, and more just around the corner.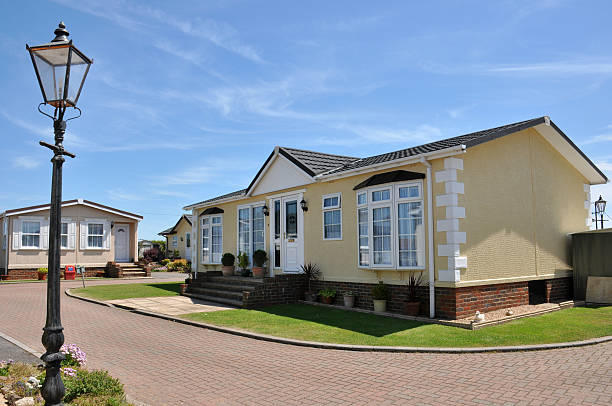 The community itself has great features and amenities, including recreational basketball courts, an overall quiet/peaceful atmosphere, and custom homes with various design options.
Cedar Springs Mobile Estates' homes come in single or double-wide dimensions, offer 2 to 4 bedrooms, 1+ bathrooms, and anywhere from 1,000 to 2,500 square feet of living space.
Here, manufactured homes have custom oak kitchens, stone fireplaces, spa-like bathroom suites, and more.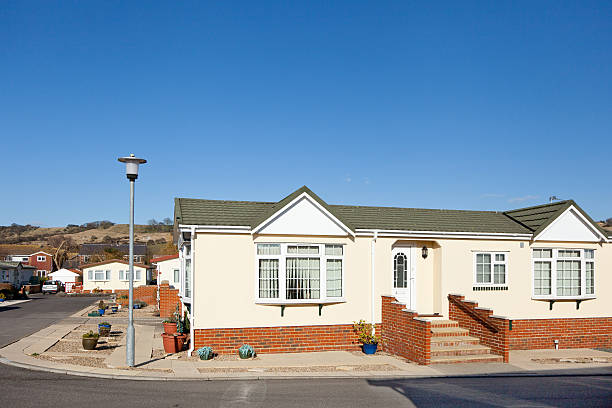 In this community, they offer mobile homes for sale in Cedar Springs, MI and mobile homes for rent in Cedar Springs, MI. Pets are allowed too, just be sure to check their mobile home park pet policy.
If you would like more information on the available manufactured homes for rent and sale at Cedar Springs Mobile Estates, then you can stop by or call and schedule an appointment. It is safe to say that you will find the remaining top mobile homes for rent and for sale here.
The Area of Cedar Springs
The town of Cedar Springs is an exciting place to live. You will find a true sense of community, a bustling downtown, a rich history, fun festivals, outdoor recreation activities galore, parks, and much more.
Besides the excitement and a wealth of entertainment options, Cedar Springs has a booming economy, a diverse population, numerous employment opportunities, and an overall low crime rate. Plus, this delightful town is only minutes away from wonderful cities like Grand Rapids, Muskegon, Coopersville, and Kentwood.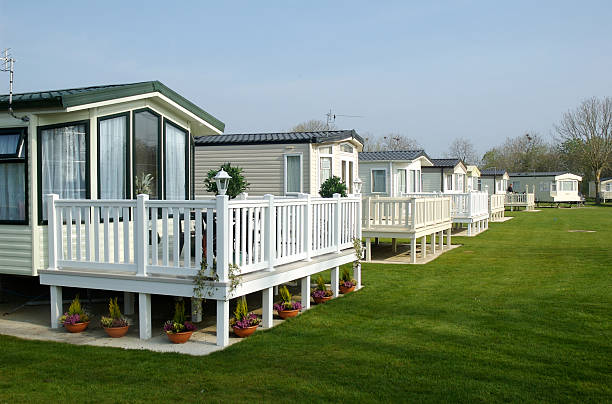 Manufactured home communities are robust in the Cedar Springs, MI 49319 area. In fact, there are actually quite a few communities in this region that are absolutely worth considering. That said, the five listed above are the must-see mobile home parks, in our opinion, that should be at the top of your list.
Take Away
Manufactured home living is definitely not what it used to be.
Today's mobile homes are spacious, high-end, energy-efficient, and offer tons of incredible features.
Therefore, you should embrace the trend and save yourself the headache of having to get a 30-year mortgage.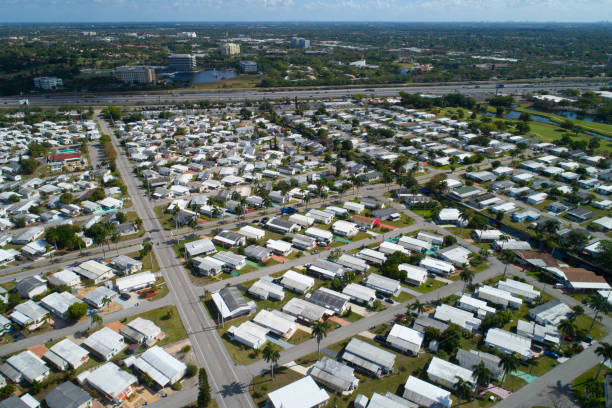 Then again, maybe you have always been a die-hard apartment renter.
If that is the case, step outside your comfort zone — not only do you get more living space, at a fraction of the price, but you also do not have to deal with being right on top of your

loud neighbors

.
Ultimately, the decision is yours to make.
However, you really cannot go wrong with manufactured housing, especially if you are looking to rent or buy a new home at
Cedar Springs Mobile Estates
.