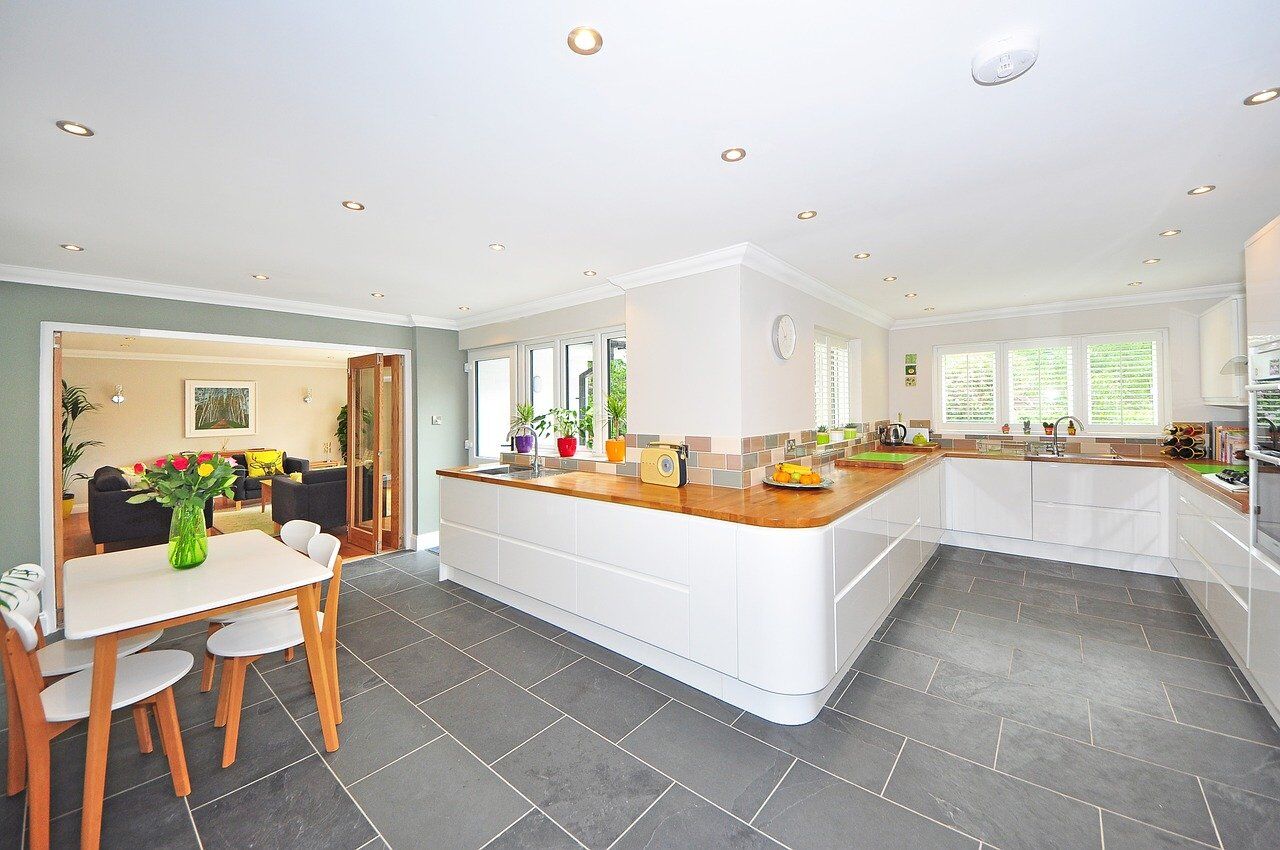 3 years ago · Justin Becker · Comments Off on Mobile Home vs. Apartment: Which is Right for You?
The cost of property and real estate is soaring year after year in the United States; and it's for this reason that more people are turning to affordable forms of housing as an alternative.
For instance, buying a real estate home requires a lot of money. On average, it'll cost $287,982 to build a house, with most homeowners spending between $125,192 and $451,278 to build their new home.
In contrast, a single-wide or a double-wide manufactured home will cost you much less than a newly built home.
Since building a real estate home seems out of reach for most people, many prefer leasing an apartment. However, while renting an apartment might be more affordable in the short term, it's still an expensive option, and it leaves you without any equity to show for it.
Mobile Home vs. Apartment
Mobile homes offer a great alternative to highly-priced real estate homes, and they definitely have advantages over leasing an apartment. The affordability and quality of living are just some of the reasons that make it a popular form of housing in the United States.
Nationwide, an estimated 20 million Americans live in manufactured homes. Even though its popularity is undeniable, manufactured home living isn't for everyone. For this reason, we will discuss the similarities and differences between buying a mobile home versus renting an apartment.
Similarities Between Buying a Mobile Home vs. Renting an Apartment
When building a new site-built home becomes a mountain to climb, buying a mobile home or renting an apartment becomes the escape route. They offer a much more affordable housing option, among other benefits.
How do they fare in terms of similarities? We have outlined the similarities between buying a mobile home vs. renting an apartment to help you make a sound decision.
Amenities and Activities
Manufactured home communities are often known for organizing social events to boost social interaction among residents.
Some apartment complexes offer resident perks like onsite swimming pools and fitness centers. They may also provide periodic community events such as holiday parties, game nights, and dances.
Affordable Housing Option
Site-built homes are expensive to acquire, and you may need to take a huge loan to finance the purchase. However, buying a mobile home or leasing an apartment may offer a much lower cost every month.
For example, on average, renting a one-bedroom apartment may set you back $1,000 per month. On the other hand, paying a lot rent in a mobile home community may cost you between $500 and $900, on average.
The difference is slight compared to the enormous payment you would be making every month for a site-built home.
The only difference between living in a mobile home and renting an apartment is the equity you get for buying. Over time, you'll get no equity for giving your landlord monthly rent. If you buy a mobile home, you may decide to sell it in the future and recoup some of your money.
Flexibility
Another advantage you might find with mobile homes is flexibility.
Although mobile homes are not easily moved, once set up in a mobile home park, they are easier to carry than a stick-built home. Once a stick-built home is built, it is there permanently.
On the other hand, leasing an apartment may be a suitable solution if you are likely to move from time to time.
Both mobile homes and apartments offer flexibility in different perspectives, as opposed to site-built homes.
The Difference Between Buying a Mobile Home vs. Renting an Apartment
Sometimes, leasing an apartment can be cheaper than buying a home. However, in many locations throughout the country, rental rates are higher than the monthly mortgage payments on comparable properties.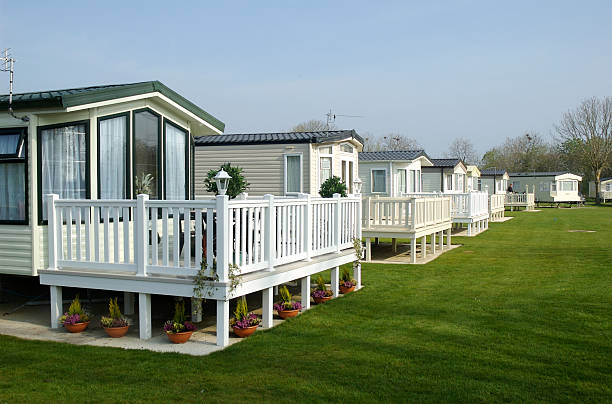 Mobile homes have pros and cons compared to leasing an apartment. It's therefore essential to understand how a mobile home is compared to renting an apartment.
You Get Privacy
Everyone fancies privacy; it is hardly possible to get the needed privacy while living in an apartment.
In most units, neighbors often share several walls. For this reason, you may hear loud televisions, stereos, and conversations from other units.
Such scenarios often breeds conflict between neighbors and sometimes leads to one neighbor receiving notice for breaching the rules and regulations.
In mobile home parks, you get your own space and lawn. You get the privacy you need. Also, unlike apartments, in mobile homes there is no need to worry about your neighbors hearing your conversations
Personalizing the Home to Your Satisfaction
One advantage of mobile homes over renting apartments is the opportunity to customize your home to your style.
In most rental units, you're restricted on this part. As such, you will be forced to live in an apartment as-is.
If you put your manufactured home in a park, you will be restricted to certain exterior customizations. In most cases, you are allowed to customize inside only.
Maintenance Costs
A lack of maintenance is where apartments shine. If you put your manufactured home on a piece of land, any repairs or upgrades become your responsibility, as do yard work and snow removal.
The owner may provide landscape maintenance in the park, but you'll still have to maintain the home itself.
In contrast, repairs and ongoing maintenance costs will not be a problem if you rent an apartment. If anything is out of place, you simply call the maintenance man and let someone else deal with the headache.
Upfront Costs
While buying a manufactured home may seem like an affordable housing option compared to site-built homes, forking out a downpayment may be difficult for many.
On average, a single-wide manufactured home will set you back $51,371, while a double-wide manufactured home will cost you $96,529.
Securing a house typically requires one month's rent, a security deposit, a credit check fee, and an income verification process, along with possible references. This is more likely a shorter process compared to buying a mobile home.
For instance, a new manufactured home will take months before moving into, from order to delivery from the factory. With an existing house or apartment, however, you can find one anytime and move in as soon as the management clears you.
Also, financing the manufactured home could be a challenging venture. Since manufactured homes are not categorized as real estate assets, some financial institutions will not lend you money. You may be forced to finance with a personal loan.
All About Equity
Undoubtedly, the big winner here is the mobile home. The monthly rent you pay will not reward you in the future; however, paying a monthly mortgage on a manufactured home will.
While it is often known that manufactured homes value depreciates, that's not entirely true. Well-cared-for manufactured homes will increase in value, and may even earn you some profit.
If you put your home on a piece of land, the land value will appreciate even when the house doesn't. In the end, you will get a profit from your investment.
While leasing a unit may seem affordable in the short term, long term, it's not, and so you should consider investing in manufactured homes.
Quality Living
Apartments are known for their small living spaces compared to manufactured homes. You hardly get a space to breathe comfortably.
Living in a mobile home offers you a bigger living space. It is easier to customize the home layout and arrange the seats without worrying about the area.
Some parks offer luxurious homes compared to apartments.
Pet-Friendly Environment
Often, apartments such as apartments near El Paso have limitations when it comes to pets. You may also be forced to pay for pet rent, depending on the unit regulations. Such hefty fees, on top of the rent you pay per month, can be overwhelming.
On the other hand, mobile homes offer a pet-friendly environment. Most community parks have no restrictions on pets. Also, some communities usually provide spaces where your pets can relieve themselves.
Conclusion
Buying a manufactured home will give you equity over time, instead of the monthly rent you pay to your landlord. If the home is placed on private land, the value will likely increase, giving you the chance to recoup your money.
With the above comparisons, we can ultimately conclude that mobile homes are the better option. You'd, instead, get a quality living space while paying a monthly mortgage, rather than a similar amount on monthly rent for dinky apartments.