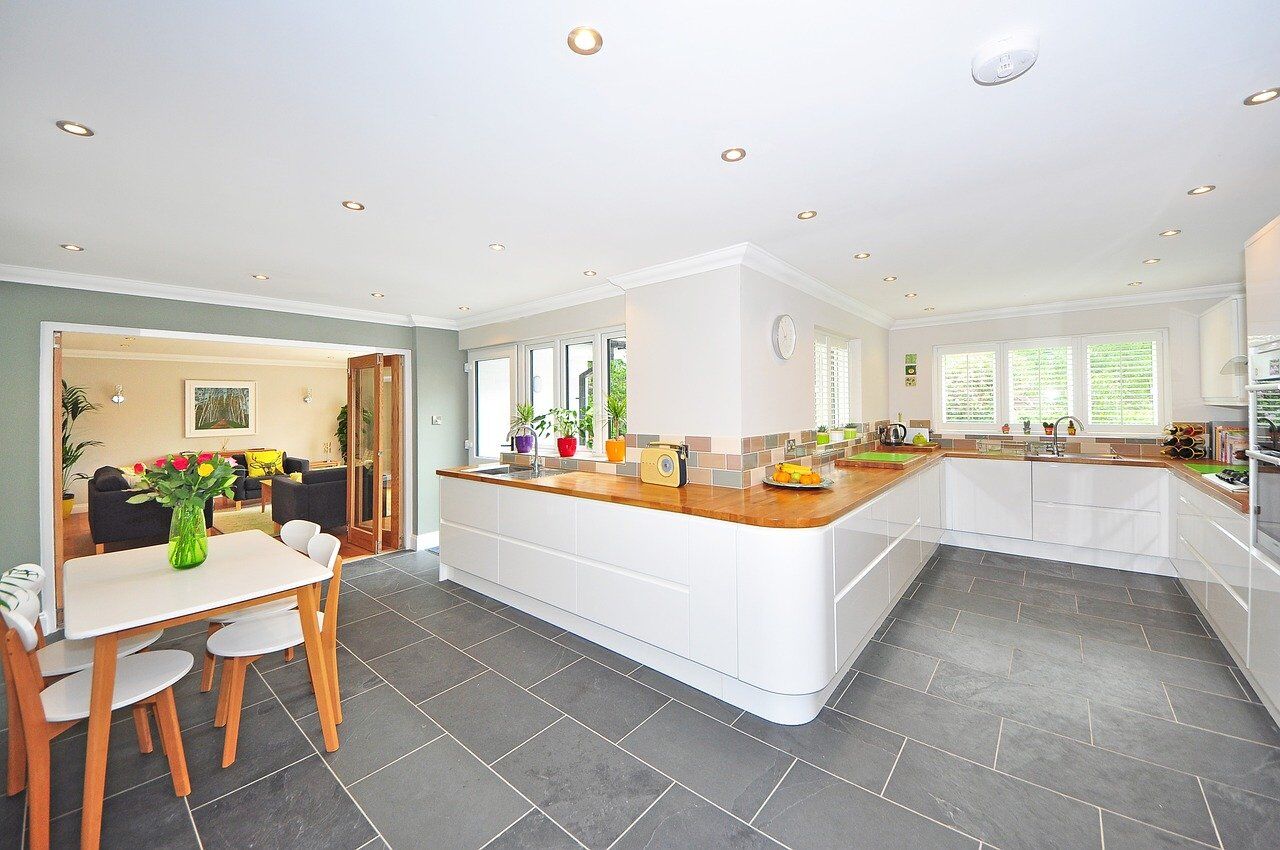 8 months ago · Justin Becker · Comments Off on Mobile Homes For Rent vs. Apartments For Rent in Cedar Springs
The city of Cedar Springs is a wholesome Michigan town with a rich history and a lot to offer, including both mobile home living and apartment living. If you are new to the area and are trying to figure out which space would make the best future home, then you have come to the right place. In this article, we will give you a quick overview of mobile homes for rent vs. apartments for rent in Cedar Springs, MI, and why mobile homes for rent are the clear winner here every time.
Mobile Homes For Rent
When it comes to mobile homes in the city, you will find stunning mobile home communities here. In general, renting a mobile home instead of buying one affords you a certain level of flexibility, which is always a great thing. That said, if this is your first time considering mobile home living, you will likely find that it is a lot like homeownership, in a sense. Nevertheless, there are a few things that definitely stand out when you embrace manufactured home living. Several important factors to consider, then, are the overall price, or rental rate, the size of your potential mobile residence, who is responsible for the majority of the maintenance/repairs, and of course, the available amenities.
Rent Rate
Though mobile residents have changed in the last couple of decades, one thing has stood the test of time – mobile home living is affordable. Today's manufactured residences rival that of actual, or traditional, homes, and it is very easy to step into a mobile home these days and think you have stepped into someone's contemporary one to two or even 3+ bedroom single-family home. That said, you do, in theory, get more bang for your buck when you decide to rent a mobile home. This is evident by the little things, including a backyard, more available parking and nine times out of 10, more square footage.
Living Space
In addition to being relatively affordable, you may have also noticed that there is more room to live and grow in a mobile home. For instance, mobile residences in Cedar Springs have two or more bedrooms, full-size kitchens, large family/living rooms, ample storage (closet space, kitchen storage, outside storage, and more), decent sized bathrooms, spacious backyards and open front porches. As a result, mobile home living is very enticing here. In fact, the only thing that could make living in a manufactured home community better is the available communal perks or amenities.
Maintenance
In terms of overall maintenance, you will find that mobile home living is fairly similar to apartment living. In other words, most of the major repairs to the community are the responsibility of the property management. Moreover, since you would be leasing a mobile home instead of purchasing one, any maintenance or repairs that would need to be done in the rental would also likely be the responsibility of either the landlord or the property manager.
Amenities
Yet another great thing about mobile home living is the available facilities and communal comforts. Typically, when renting a manufactured residence, you likely are leasing a home within a community. Thus, you have access to a variety of master-planned like neighborhood amenities. For instance, in Cedar Springs, mobile home communities offer open green spaces, pet parks, ample parking, picnic areas, a Community Center, and even management sponsored resident appreciation events. Moreover, you also get a truly welcoming sense of community because you are more likely to interact with your neighbors and the people that work there. If we have piqued your interest here and you would like a little guidance in your mobile home search, then look no further than Cedar Springs Mobile Estates, located just off of 18 Mile and Main St. in Cedar Springs.
Apartments For Rent
Alternatively, apartments for rent in Cedar Springs are nothing to sneeze at. If affordability is still the name of the game, then you will be glad to know that you can find relatively inexpensive apartment homes in the city. Moreover, in comparison to the surrounding cities, apartment living is definitely cheap in Cedar Springs. Besides being likely within your budget, apartment homes here offer your standard features and have the expected amount of living space for an apartment home in a small town.
Monthly Rent
As briefly mentioned, rental rates around these parts are hard to beat. In fact, currently, the average rental rate for an apartment home in Cedar Springs is approximately $836. Generally, you will not find apartment homes here for $1000 + a month, like in neighboring cities such as Grand Rapids. That said, Grand Rapids is definitely one of the highlights of living in Cedar Springs because you are only a hop, skip and a jump away from a bustling city, with even more things to see and do. What's more, since these two cities are practically on top of each other, many people like the idea of living in Cedar Springs and will make the short commute to Grand Rapids for work, school, etc. This matters because you can easily save $200 to $300 a month by renting an apartment in Cedar Springs versus Grand Rapids.
Apartment Size
However, the old adage is slightly true here that you get what you pay for. Nevertheless, be that as it may, in terms of average apartment size, most apartment homes in the city offer less than 900 square feet of living space. Consequently, you will find many one-bedroom to two-bedroom apartments, and even a decent amount of studio apartments. That said, if you were looking for three-bedroom apartments, you may be out of luck. There is a small selection of three-bedroom apartments in Cedar Springs, but they generally fill up fast and tend to cost a little more due to the extra space.
Maintenance and Repairs
Maintenance or repairs for both apartments and mobile homes are pretty much the same. As a result, the upkeep of the community, along with any major items that need to be fixed within your apartment unit, should be taken care of by the property management team via maintenance staff and/or by your landlord.
Overall Features
When it comes to apartment home features in Cedar Springs, as briefly mentioned, you will find your standard amenities. Many swanky apartment homes have contemporary layouts, new fixtures and cover at least a portion of the utility bills. Since this is a small town, however, you will not necessarily find first-rate communal amenities like fitness facilities, Starbucks cafés on-site, or Olympic size swimming pools. Nevertheless, for the price, you cannot beat what these local apartments have to offer. That said, many apartment communities offer onsite parking, smoke-free options, a clubhouse and open green spaces.
The Clear Winner
By now, it should not be too hard to tell who the clear winner is. There is just no getting around the fact that mobile home living offers you all the perks of an actual home at almost a third of the price. What's more, when you choose to rent a mobile home, the possibilities are almost endless. In other words, you can have modern affordable living with flexibility, which is often hard to come by these days. Furthermore, when you compare the price, the size and the available features that you get with each living situation, your money is likely better spent when you opt for a mobile home in a community versus an apartment.