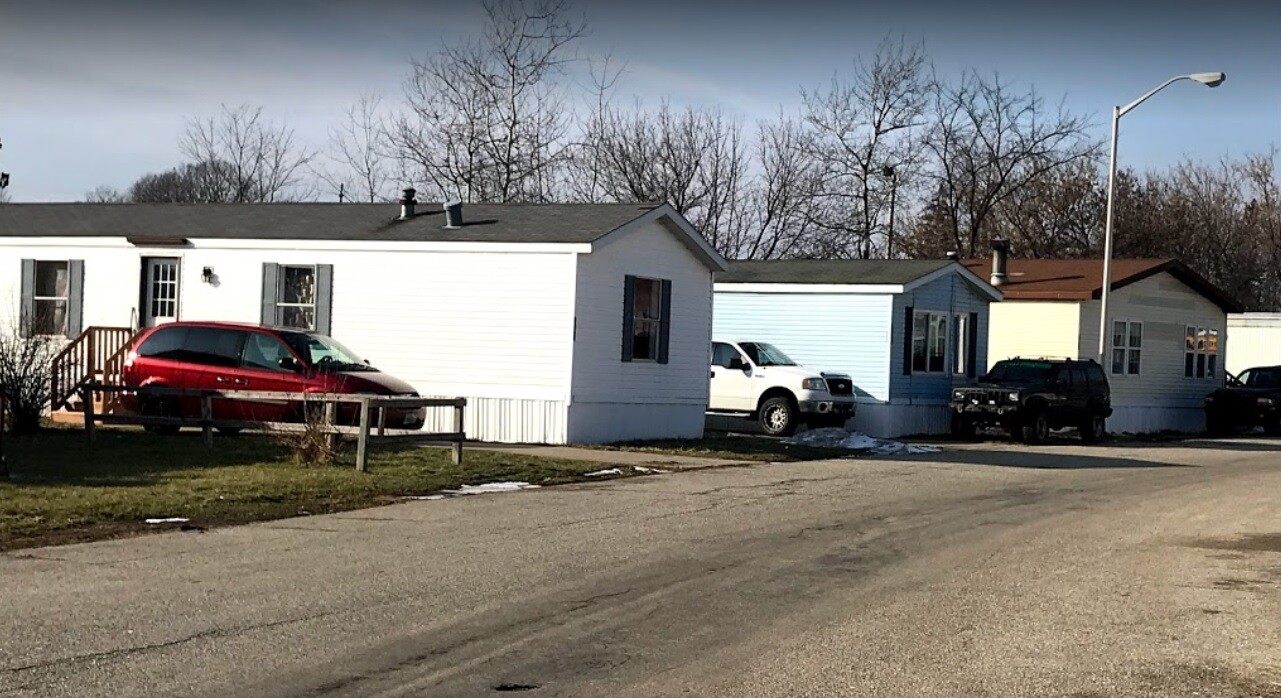 3 years ago · Justin Becker · Comments Off on Is a Manufactured Home a Trailer?
You might be wondering, is a manufactured home a trailer? Manufactured homes have come a long way to what they are today. For a long time, the term was referred to as 'mobile home.' Manufactured homes are built under controlled conditions by employing top-quality finishings and products. They are sometimes referred to as modular homes.
Trailer parks and mobile homes were once stigmatized to the less fortunate and lower class, in society. For this reason, they weren't considered good enough for investment during that time. However, the stigma is no longer there. In fact, manufactured and modular homes have undergone a unique transformation and evolution to become the industry leader in several rural and urban housing markets. In Michigan, for instance, modern modular home communities have replaced trailer parks.
Modular homes offer luxurious amenities that are better than, or equal to, conventional site-built homes. The average cost of a modular home is almost 20% less than that of a site-built home.
Manufactured homes are unique and different from traditional homes or homes in trailer parks. To understand how modular homes are unique, let's look at their path towards the transformation and what makes them great.
Is a Manufactured Home a Trailer?
To know whether there are differences or similarities between the two, let's focus on the history of manufactured homes, or modular homes, and how they have managed to dominate the industry.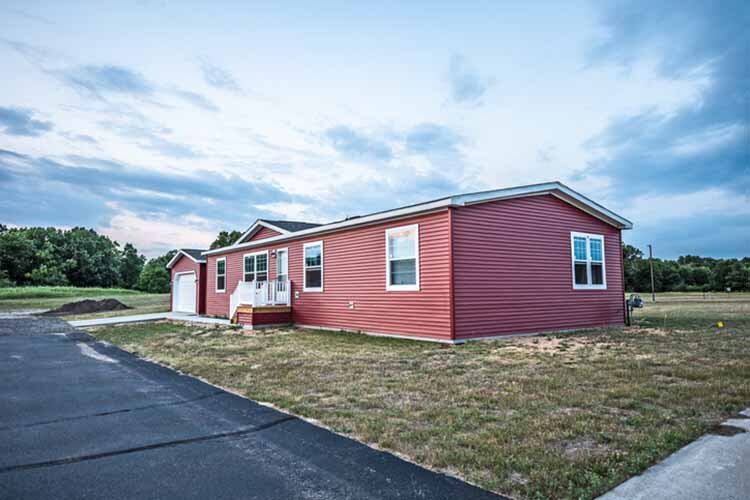 History of Manufactured Homes
Once the American highway system and automobile industry took shape, several adventurous people decided to explore mobile housing. At the time, a mobile home was highly used for recreational purposes and was in very high demand. There was a need to develop mobile units that were light to pull and compact.
To make the homes cost-effective, manufacturers started developing these homes and trailers using assembly line techniques in factories. The homes were mass-produced, with the focus being the economy rather than quality.
When the depression happened, many people resorted to using their mobile home as their permanent dwellings. However, there was a challenge since many cities prohibited these trailers within them. This forced people to set their trailers outside their city's limits, on vacant properties. This later flourished into 'trailer parks' having common service amenities including communal washing, water, sewer, and other exciting facilities.
The production of mobile homes increased in response to the critical need for housing, post World War II. The homes also evolved to larger units that could still be moved from one location to another. The size of the homes grew from eight feet to 10, 12, and 14 feet wide. The unit needed heavier trucks to move them, which needed special permits. However, the trend shifted from multiple movements to scenarios where people moved from a factory to a permanent home site.
The need for easily moved and economic housing was shifting to a need for easy to situate and readily available housing in urban and rural locations. With that said, low pricing was still a consideration for these houses. By the 1960s, there were many homes in trailer parks throughout the United States, but the stigma of low economic class and poor quality remained in place.
At the time, the quality of a mobile home was still low compared to site-built homes. Site-built homes were superior in structural integrity, ventilation, heating, safety features, and energy efficiency, mainly due to insulation. Mobile homes were also known for being drafty, cold, destroyed in hurricanes, and catching fire rather easily.
Financial institutions also limited lending to owners of these homes since they recognized the retention of value and risks associated with them. A mobile home was, therefore, 'personal property.' They belonged to an individual and could be easily transported from place to place. Personal property at the time was considered high risk and financed at a higher rate than real property.
Factories experienced the challenge of producing transportable, economical housing that was quality-controlled, energy-efficient, and safe. It also became challenging for regulatory authorities, as they saw more mobile homes in their jurisdiction that didn't comply with zoning or building codes. On top of all of this, insurance companies were not willing to protect a mobile home.
There was a need for homes built in a factory. The market was growing rapidly and it demanded better quality homes that were more energy efficient, safer and had luxurious features.
Change of the Manufactured Home Industry
Both the Federal government and modular home industry responded. In 1976, The US Department of Housing and Urban Development (HUD) regulated manufactured and modular homes in factories to bring them in line with mechanical, energy efficiency, structural and safety codes; the same standards held to stick built homes.
The HUD code employed a unique approach to enforce building standards. While most state and local building codes employed a 'prescriptive' base to regulations and rules, the HUD code employed a 'performance' based standard. This meant that the manufactured home industry had the freedom to select their building and construction materials that met certain minimum performance standards.
This approach allowed the modular home industry to be free to experiment and innovate with faster, lower-priced, and better methods and materials. This, in the process, transferred savings to consumers. The homebuyers could capitalize on savings and spend the extra cash on essential systems and luxurious items. Basically, the manufactured housing industry benefited a lot from the HUD regulations.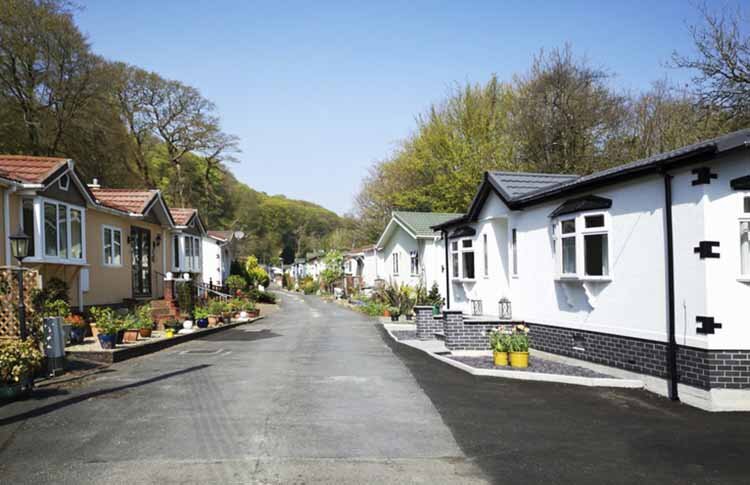 The HUD Code also established a new name for factory built homes. HUD discouraged and abandoned the term 'mobile home' and settled for 'manufactured homes' to prevent institutional discrimination. The new name proved to be more meaningful, current, and acceptable in an industry that had private businesses and governments committed to improving it.
The name was changed to the technical foundation that restricted and defined its placement and movement. The attached trailer and wheels of the old mobile home were done away with in this case. Modular homes were now stabilized on a metal chassis. This was fixed with the house from assembly, through construction, to the point it was established at its final location. This could be on a permanent foundation or a paid manufactured home park community.
HUD also established that every manufactured housing unit built in the US must be inspected by an accredited third party source and fixed with a silver and red label to certify that the unit is approved for current and proper standards. As a result, the reputation of modular homes was boosted, and the terms trailer and mobile home were set aside.
Modern Manufactured Homes
Modern manufactured homes don't resemble a mobile home or trailer in any way. Modular homes are presented in tremendous layouts, sizes, amenities, and facades, including the luxuries you can find in stick built or site-built homes. Most manufactured home builders include full customization.
Buyers end up saving a lot of money from purchasing a modular home. The homes resemble their expensive rivals not only from the outside, but also the inside.
Manufactured Homes Now Offer Luxury
Homes manufactured in factories are developed with every appointment and custom design that you could think of. Outside, the home will appear with architectural shingles and high-pitched roofs. They also have brick or stone accents, wrap-around porches, gables, shutters, and attached garages. If you walk inside, you'll come across gleaming floors that have high-quality laminate and engineered wood. There are also stone counters, stainless steel appliances, and cabinetry.
The homes have a quiet and draft-free ambiance that uses furnaces, hot water tanks, energy star appliances, and air conditioners. You can also find solar panels and reliable wiring. Although these luxuries come at a cost, it's far more affordable compared to site-built homes.
Conclusion
Consumer choice and customization keep improving and changing in manufactured homes. Furthermore, the stigma and value have changed drastically from the old trailer park structures to the luxurious and new modern homes.
If you're looking for a reliable home, make sure that you carry out enough research.