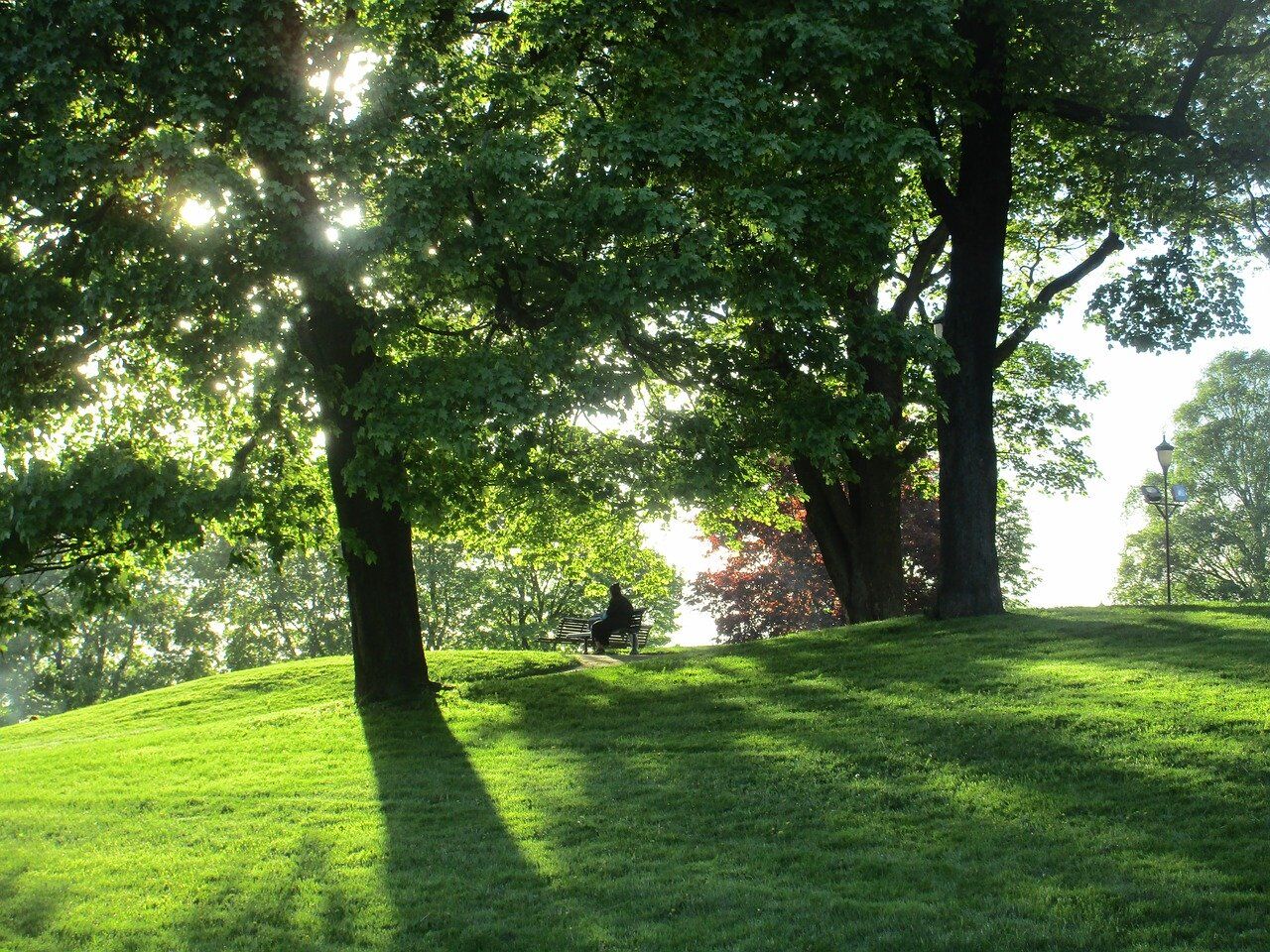 3 years ago · Justin Becker · Comments Off on Cedar Springs Parks and Rec: Top 5
Cedar Springs is a great place to live, with just the right blend of city life and that small-town feeling. If you're already living here or are thinking about moving to this location, there are probably a lot of questions on your mind.
Just a few of these concerns include the quality level of education, proximity of stores, and the opportunities for healthy activities for the whole family. Fortunately, Cedar Springs seems to tick all these boxes in the right way.
Along with some fun community events and gorgeous surroundings, Cedar Springs also offers several recreation parks for its residents. Before you look for a home to rent in Cedar Springs, check out how its parks and recreation department has developed so far. Once you know about these parks, you can analyse which one is the nearest to your home.
Cedar Springs Parks and Rec
The parks and recreation department for any city or town has an important responsibility. It's the controlling influence when it comes to community events, such as Cedar Springs' Red Flannel Festival. Plus, the Cedar Springs parks are under its domain as well.
Have you been wondering what to do in Cedar Springs during the fall, summer, or any other season?
You can't go wrong with these top Cedar Springs area parks:
1. Ody Brook Nature Sanctuary
Cedar Springs parks are known for their natural beauty, but there are also special nature parks in the area that will delight both adults and kids.
With that said, you will find many residents of Cedar Springs singing the praises of the Ody Brook Nature Sanctuary. According to several reviews, this just might be the best nature park in Cedar Springs.
So, why could this park be one of the reasons for living in Cedar Springs? The new Cedar Springs Library is a great attraction, but both children and adults need some outside time as well.
First off, this is a great park for parents to take their kids for a really fun time. Even if someone doesn't have kids, they can utilize such Cedar Springs parks for healthy activities such as walks, casual games with friends, or socializing on a regular basis.
This is one of the top parks in the city. So, you can expect quite a few trails for walking and hiking, along with interesting wildlife and wildflowers as well. The rich forestlands add to the landscape and adventure. So, don't overlook this amazing outdoor space when in Cedar Springs!
This park isn't the only nature center in Cedar Springs either. Just on the outskirts of the city, you have the Howard Christensen Nature Center. If you feel like a change, visit this nature park with its family-friendly atmosphere, and awesome hiking trails.
2. Hillcrest Dog Park
When you live in Cedar Springs, you get the convenience of a few dog parks in the nearby Grand Rapids area. The Hillcrest Dog Park is especially nice for pet owners who need to walk their furry friends on a regular basis. You can also find a lot of dog parks in nearby cities like Ann Arbor, Ada, and Wyoming.
The Cascade Dog Park is also worth mentioning here. Both this option and Hillcrest Dog Park have designated areas that cater to large and small dog breeds. Many residents of Cedar Springs also enjoy the thorough cleanliness maintained by the staff, the convenient drinking fountains, and the generally enjoyable feeling of having a safe, clean place to exercise their dogs.
Dog parks are essential for enthusiastic dog owners who want the best for their pet. The nearby Downtown Dog Park and the Wyoming Dog Park are other options that enable a dog to get their walks and also explore a bit without many restrictions.
3. Heart of Cedar Springs Park
Everyone in Cedar Springs knows that it is an excellent place to settle down and raise a family. You have the amazing Cedar Springs Middle School, but the city's parks and recreation department knows that education isn't all that one needs to bring up a child. With several family fun parks to choose from, it's fairly easy to give kids a healthy, active time outdoors here.
Of all the family-friendly parks available in Cedar Springs, we'd say that the Heart of Cedar Springs is the top one. There are also other great options, such as Riggle Park, Morley Park, White Pine Trail Park, and a few others.
This beautiful outdoor area covers an impressive five acres and includes lovely picnic spaces, trails, lush forestlands, updated playground equipment, meadows with flowers, and so much more. There are also several open spaces where you can have a peaceful experience, along with some enclosed places for a feeling of privacy.
4. Morley Park
Morley Park deserves some recognition for its status as the best recreational park in the city. It has a sports track in addition to playing apparatus for the kids. You can also enjoy the disc golf area, baseball field, and a space where dogs can run around freely.
The sports facilities don't end here either. Morley Park offers a slew of outdoor activities, including day camps, historical sites, a library, play structures for climbing, and areas dedicated to picnicking or barbequing. There is even a sort of pavilion that's perfect for private or community events.
Since this park stretches out to a total of seven acres, there's plenty of space to accommodate all of these facilities without overcrowding.
Other Recreational Parks Worth Considering
If you're on the lookout for another park with a sports field in the city of Cedar Springs, the Courtland Township Hall Park and Boomer Park Soccer Fields are among your best bets.
Boomer Park boasts no less than eight soccer fields, each around 25 acres long. There are also on-site concession stands so that everyone can get something to eat whenever they feel like it.
The Cortland Township Park is yet another excellent option. It's equipped with a playground, a volleyball court, restrooms, and baseball fields.
5. The North Kent Community Enrichment
Since Cedar Springs is a relatively smaller city as compared to Ann Arbor or Detroit, it cannot boast a proper activities center in its midst. However, many people will be pleasantly surprised to see that the well-known North Kent Community Enrichment is very close to Cedar Springs, just in the neighboring town of Kent City.
If you can get to this center, which is quite easy, you'll see that it offers a large variety of activities and recreational opportunities. After all, parks and recreation responsibilities also include events to build a tighter community, games for the youth, and sports camps.
The North Kent Community Enrichment provides all of this, along with quite a few other activities. These include several kinds of classes, enrichment programs, workout facilities, and a whole lot more.
This may be just a single community center, but it caters to a lot of townships in the same area, along with the people from any nearby city. Overall, this is the perfect location for Cedar Springs residents to socialize with the folks living near them.
Another point of interest within the North Kent Community Enrichment Center includes social gatherings and events. These events offer a memorable and enjoyable time for those attending. The complete schedule is up on their official website.
The Takeaway
As of now, there are around a dozen Cedar Springs parks and outdoor areas to choose from. Some of these might be occupied with important community events at times, but they're mostly open to the public and available for all sorts of activities. Keep in mind that the very best Cedar Springs park will be the one that caters to all your recreational needs.
If there's any issue, like neglected playground equipment or something else, you should contact the Cedar Springs parks and recreation department for queries and complaints. Whether you're living in Algoma Township or Solon Township, the activities in Cedar Springs are sure to satisfy every resident.
Before you make any moving decisions, though, check out everything you need to know before going to Cedar Springs.