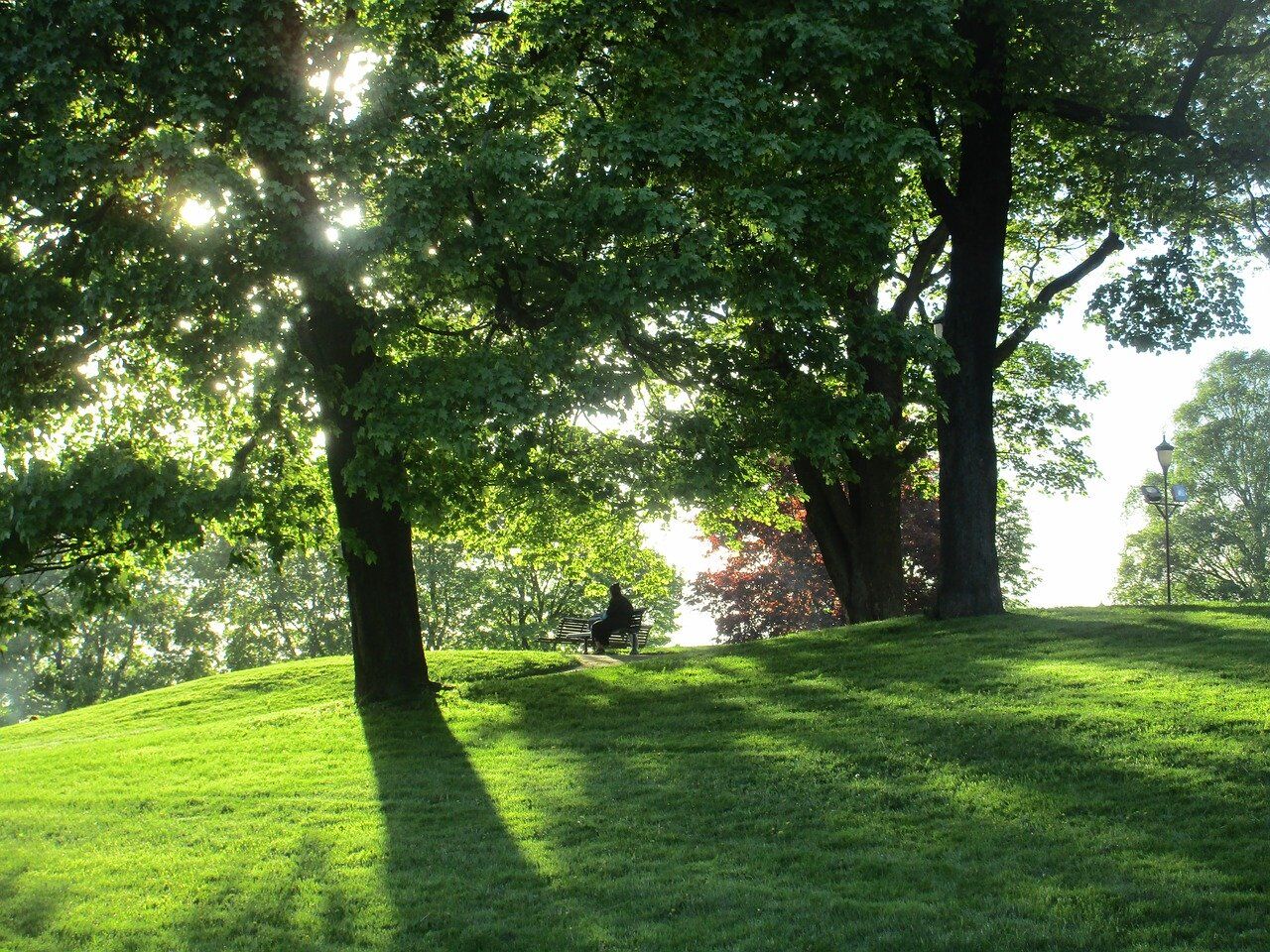 12 months ago · Justin Becker · Comments Off on Best Public Parks in Cedar Springs
Cedar Springs is a quaint little town near Grand Rapids. Here, you will find the perfect mix of small-town America and city living. If you have recently relocated to a new mobile home in the area and are wondering what there is to do around town—well, there are a variety of things to see and do in Cedar Springs. Specifically, looking at this city's outdoor spaces and recreational parks, there is a wealth of entertainment. That said, to better assist you in getting the lay of the recreational land, here is a brief overview of the best parks and outdoor spaces in Cedar Springs.
At the moment, there are over a dozen outdoor spaces and parks in/near Cedar Springs. It is hard for many people to decide which park is their favorite, let alone which one is the best. So, to help you decide for yourself, we have broken down the Cedar Springs parks/outdoor spaces into categories.
Best Nature Park
The best nature park in Cedar Springs is Ody Brook Nature Sanctuary for several reasons. For starters, this is a great spot to take your kids for a Saturday Adventure. Even if you do not have children or it is just you and a group of friends, this particular park has a lot to offer. For instance, there are a handful of walking/hiking trails, lush forestlands, wildflowers, and abundant wildlife.
Just outside of Cedar Springs is the Howard Christensen Nature Center, which is yet another wonderful nature park located in Kent City. This gorgeous outdoor space has amazing hiking trails and is the perfect couple's outing with the family pet.
Best Pet Park
Speaking of family pets, there are a couple of dog parks just outside of Cedar Springs in various neighboring cities like Ann Arbor, Grand Rapids, Wyoming, and Ada. Here, our top pick is a tossup between Cascade Dog Park and Hillcrest Dog Park.
Both located in Grand Rapids, these parks offer designated areas for small and large dogs. Other notable dog park features that people enjoy are the level of cleanliness, the little drinking fountains available, and the overall pleasant atmosphere of both parks.
A few other pet or dog parks to check out in the area are Broadway Park in Ann Arbor, Downtown Dog Park GR in Grand Rapids, and the Wyoming Dog Park.
Best Family Fun Park
Cedar Springs is also home to several family-friendly outdoor spaces like Morley Park, Riggle Park, and the Heart of Cedar Springs Park—just to name a few. With that said, the best family park in this city is most definitely the Heart of Cedar Springs.
Often referred to as the most beautiful park within this city's limits, the Heart of Cedar Springs is a 5-acre outdoor space with lush forestland, trails, open spaces, picnic areas, an overall peaceful yet private feel, playground equipment, flowering meadows and much more.
Coming in second is Morley Park, with its playground equipment and sports track. This particular park also has a baseball field, a disc golf area, and ample space for dogs to run around.
Top Recreational Parks and Sports Fields
Where Morley Park does take first place is in the best recreational park category. Morley Park has a variety of outdoor activities, ranging from historical sites to day camps, and more. Since this park is over 7 acres, there is ample room for just about every outdoor activity you can think of, including picnic/barbeque areas, a library, several play structures, and a pavilion for private events.
Boomer Park Soccer Fields and Courtland Township Hall Park stand out among the pack in terms of sports fields. Boomer Park has a total of eight soccer fields that spans 25 acres, plus there is an onsite concession stand. On the other hand, Courtland Township Park has a baseball field, a playground, picnic areas, a sand volleyball court, and restroom facilities.
Nearby Activities Centers
Since Cedar Springs is a smaller town, it does not have a local activities center. Nevertheless, just around the corner in Kent City, you will find the famous North Kent Community Enrichment Center. This amazing activities center offers enrichment programs, classes, fitness facilities, sports camps, community events, youth games, and more. Moreover, this one community center services several townships and cities in the area, making it an ideal place to socialize with the community at large.
North Kent Community Enrichment Center also hosts an annual Concerts in the Park series, which is always a good time. Ultimately, these are just a few of the activities and events that this center has to offer. So, if you are interested in finding out more about their programs and schedules, go to their website for more information.
Camping Grounds
In addition to ample parks, Cedar Springs also has numerous camping grounds in the area like Duke Creek Campgrounds and Lakeside Camp Park. So, if you and the family are looking for a little vacation spot that allows you to get in touch with nature without being too far away from your manufactured or mobile home, then Duke Creek Campground should be your top pick. This particular camping site has it all with 36 wooded acres, planned activities, Sunday School, cabins, recreational facilities, a heated swimming pool, playground equipment, restrooms with showers, and much more.
Other notable campground amenities include an onsite store, indoor game room, forestland, natural creek/stream, laundry facilities, and a fishing pier. Dogs are also permitted on the grounds.
Additional Parks
Cedar Springs has several other noteworthy parks like the Fred Meijer White Pine Trail and North Park. The Fred Meijer Trail is a state park that offers miles and miles of outdoor space for joggers, walkers, cyclists, in-line skaters, and winter snowmobilers. This is an excellent spot for truly exploring the great outdoors.
In contrast, North Park is a fantastic outdoor space with open green areas for lounging, a water feature, and a decent size parking lot. As a result, North Park is a nice place to kick back and relax without too much to distract you.
Several alternative outdoor spaces to keep in mind are Fisk Knob Park, Long Lake Park in Sparta, Luton Park in Rockford, and the Rouge River State Game Area.
H.B. Riggle Memorial Park
Lastly, Cedar Springs is home to the H.B. Riggle Memorial Park. This is a small neighborhood outdoor space with ample playground equipment (swings, jungle gyms, slides, etc.), a picnic area, benches, a basketball court, and lush landscaping. Nestled in a pleasant suburb, this park is a great spot to take your kids for a little afternoon playtime. Other park amenities here include a small creek, and open recreational area for disc golf, catch, and more.
Final Note
Moving to a new mobile home in Cedar Springs can be an adjustment if you are not used to a simpler way of living. Here, people enjoy their neighborhood parks, community centers, and mobile home park amenities year-round.
With so much to see and do in Cedar Springs, it is hard to imagine that you would ever be bored or need something to do. However, if this is your first time in this Red Flannel community, finish unpacking and get out there. Exploring Cedar Springs is the easiest way to make you and your family feel right at home.
Remember, you do not have to check out all the parks in a single weekend, instead take your time enjoying the great outdoors and your new home town of Cedar Springs.