Pizza is one of the best things to try in the U.S. It can be a snack or a meal, and is usually delicious no matter where you get it from. However, there are just some pizza places that do it better than others. In Cedar Springs, MI, you can find some of the best pizza places.
Pizza Places in Cedar Springs, MI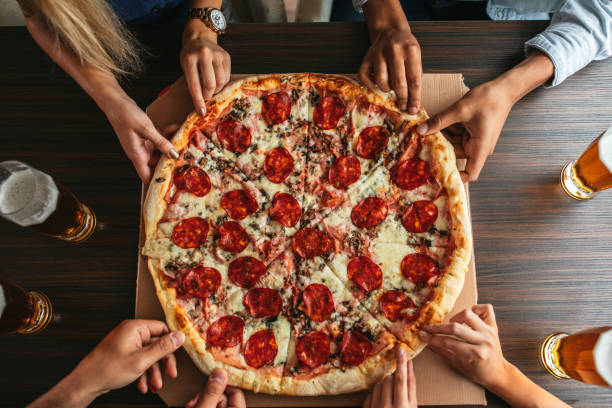 To fulfill those pizza hankerings or just have great food overall, the top pizza places in Cedar Springs, MI are always worth a visit. The pizza spots in the vicinity of Cedar Springs, MI 49319 are especially good, but other nearby places have also made it into our top recommendations.
Instead of going with the fast food chains and their related marks, try out these amazing pizza places without any further ado:
1. Vitale's Pizza
Located at 16 N. Main, Cedar Springs, MI 49319, this place serves some of the best pizza in Cedar Springs, MI. It has an excellent rating on many online platforms, being a family run operation that offers excellent food at reasonable rates.
Unique Features of Vitale's Pizza
Vitale's Pizza is one of those pizza places that are generous with toppings, have fast, yet friendly, service, and always delivers on taste and quality. They still use the traditional brick ovens and offer economical weekly deals so that everyone can enjoy a great pizza on a regular basis.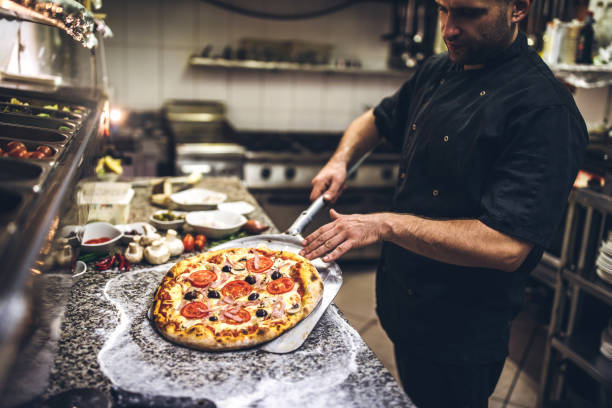 Along with pizza, this place also has other food options, like salads and subs. Even their breadsticks receive praise. So, do stop by if you are in the area of Cedar Springs, MI 49319.
2. Stein Brothers Pizza Co.
There are certain things that everyone in Cedar Springs, MI knows to be true. One of them is that Stein Brothers have the most amazing options for pizza in town! This pizza place is located at 77 S. Main, Cedar Springs, MI 49319, but keep in mind that they are closed on Mondays.
Along with providing amazing pizza and subs, this restaurant is known for its great service too. They have generous toppings, with different specials available on various days of the week.
Unique Features of Stein Brothers Pizza
When you dine at Stein Brothers or order their wares, the first feature you might notice is the unique menu. Along with the usual offerings, Stein Brothers offers options like Olde Blue Pizza (with banana peppers and gorgonzola crumbles), Polish Rose Pizza, Darkside of the Shroom Pizza, and other scrumptious choices.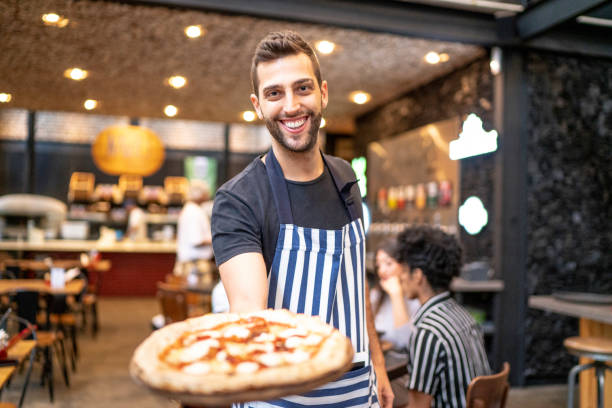 Along with all the meat-filled options, Stein Brothers also has healthy pizza, vegetarian pizza, and several alternatives so that no one goes hungry. According to the online reviews, their pizza is so memorable that those who have moved away from Cedar Springs can't find anything to top it. There is no doubt that this is one of the most popular pizza places in Cedar Springs, MI 49319.
3. Flo's Wood Fired Pizzeria
Located at 4425 14 Mile Rd, Rockford, MI 49341, this pizza place is very near the vicinity of Cedar Springs, MI 49319. If you are in Cedar Springs, this place still counts as one of the top pizza options in town. If you are looking for things to do in Cedar Springs, Michigan during the fall, or any other season, do try out this authentic Italian pizza experience.
Most of the reviews for this pizza place are full of praise for its delicious offerings. Even those who don't usually like pizza are impressed with the options they give, such as the cauliflower crust.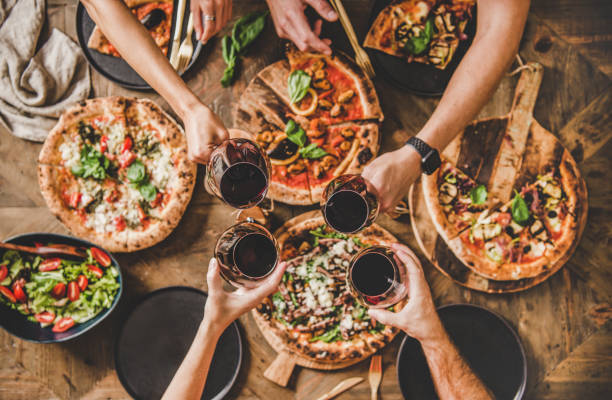 Unique Features of Flo's Wood Fired Pizzeria
What really makes this pizzeria stand out is its authenticity and old-fashioned operation. The wait staff is also impeccable, while the restrooms are sparkling. There is also usually a lot of free parking.
The menu has a lot of variety, including seafood, calzones, sandwiches, and the ever-popular bruschetta. Overall, this is not your standard pizza parlor, but a high-quality pizzeria with a dedicated, welcoming manager makes it a worthwhile option.
4. Momma's Boy
Located at 4324 14 Mile Rd NE, Rockford, MI 49341, this restaurant is another excellent option near Cedar Springs, MI. Many travelers and residents stop in here for a meal or snack. You can do the same if you are done with visiting the top Cedar Springs, MI shopping places and are craving something Italian.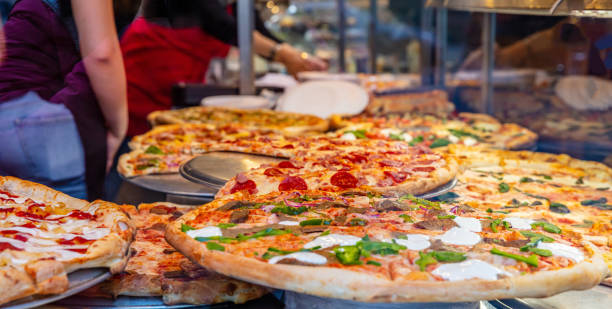 The feedback about this place connotes that it has awesome food, great service, and a pleasant vibe that makes you want to come back soon. It is mostly a take-out restaurant, with options like subs and pasta as well as breadsticks and pizza. There is a decent dessert menu as well, so you can make this a one-stop place for all your cravings.
Unique Features of Momma's Boy
The customers of Momma's Boy really appreciate the great flavor and range available compared to other restaurants in Cedar Springs, MI. The servings are also very large ones, so you will hopefully get plenty of leftovers. Even the crust has seasoning. It is as full of flavor as the rest of the pizza. The garlic butter dipping sauce comes highly recommended here, as does the cheese bread.
The only drawback to this place is that they close a bit early, but that is not surprising as their opening time is 11:00am on the weekdays. They usually close at around 7:00pm or 8:00pm each day, except for Sunday, when the working hours are from 3:00pm to 6:30pm. With that said, we do recommend trying Momma's Boy at least once, especially as they have a decent gluten-free menu for their discerning customers.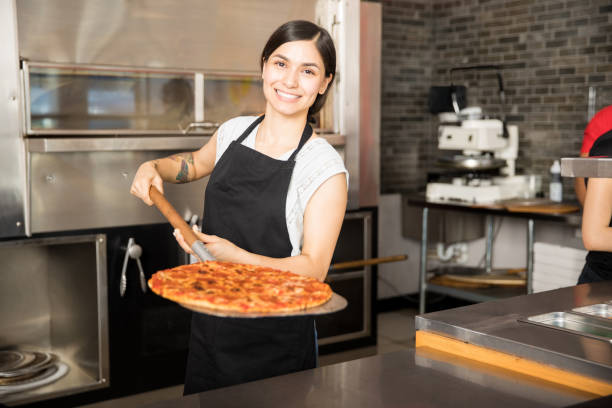 The Takeaway
When you are in Cedar Springs, MI, there is certainly no shortage of great food options. Whether you are looking for Cedar Springs restaurants to dine-in at or the top restaurants to get carry out/delivery, Cedar Springs has them all! For those who want to satisfy their craving with the best pizza in town, there are several delectable choices either way.
If you live in or near Cedar Springs, MI 49319, some of the best pizza places are right by your home! Try one of the options above today and get ready for a mouth-watering experience.