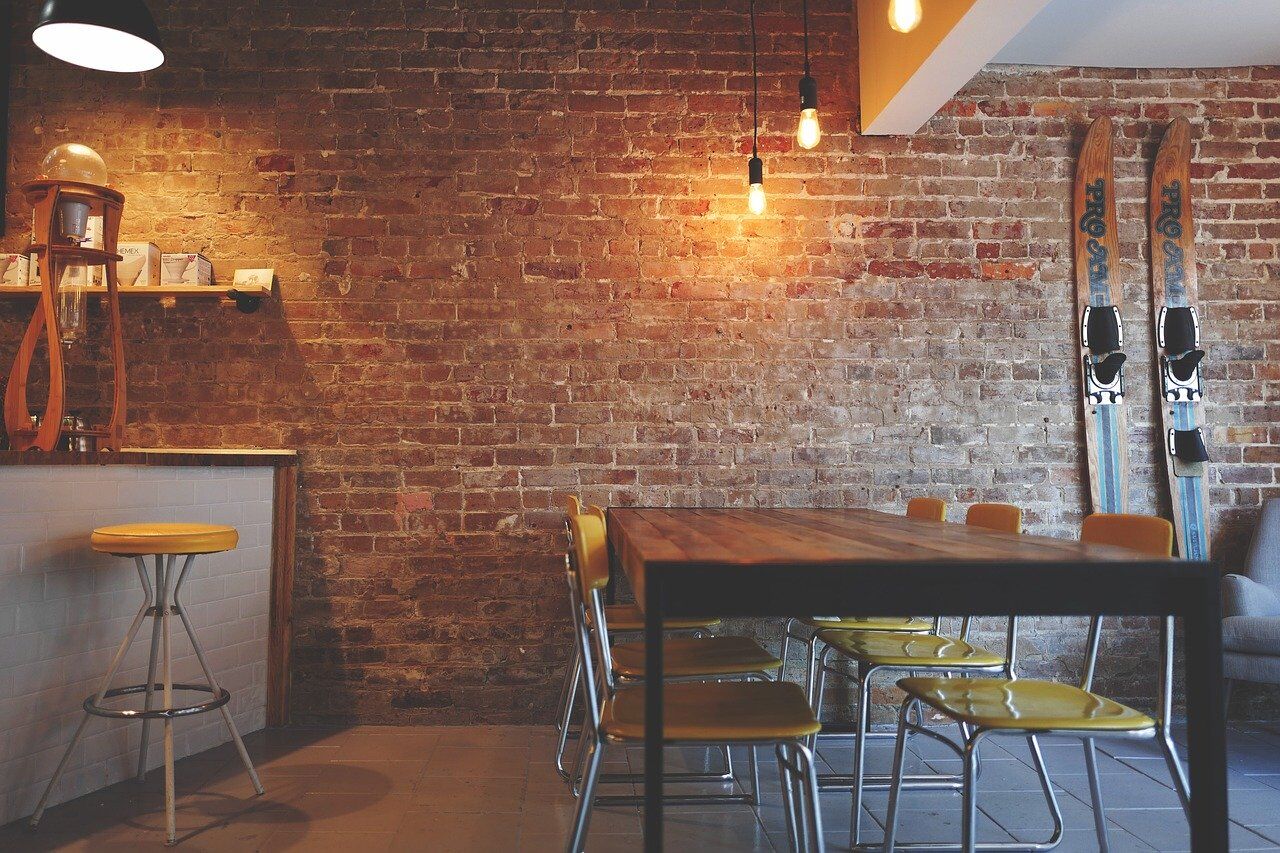 1 year ago · Justin Becker · Comments Off on Top 5 Restaurants to Dine-In At In Cedar Springs, Michigan
The town of Cedar Springs is surprisingly small; given all that there is to see and do here. As a result, one is never bored in Cedar Springs. Do not just take our word for it, take a stroll downtown, and you will find ample parks, shopping, local eateries, restaurants, and more.
With that being said, if you have just moved into your mobile home in this city, you are probably curious about the entertainment and dining options available. Well, the good news is we can help. Looking specifically at your dining options, here is a quick overview of the top five dine-in restaurants in Cedar Springs.
Top Breakfast Spot
Let's start with the most important meal of the day, breakfast. This quaint town does several things right, but the two things it never gets wrong are red flannel and breakfast joints. That said, it was definitely a tough decision here, but after several orders of pancakes, our pick for the top breakfast spot in Cedar Springs is none other than Sue's Kountry Kitchen.
Located on North First Street, Sue's offers that homemade breakfast vibe like the one grandma used to make. So, get ready for your fill of delicious pancakes, eggs, hash browns, and more. Sue's hours of operation are 5:30 am to 2:00 pm Monday through Saturday, and 7:00 am to 2:00 pm on Sundays.
Top Family Restaurant
If you just relocated to this fine city with your entire family, then you are definitely going to need a list of the top family-friendly restaurants in the area. Before you start compiling your list, do yourself a favor and stop by Classic Kelly's Family Restaurant. This hometown favorite offers a wide range of American cuisines and is open for breakfast, brunch, lunch, and dinner.
Kelly's ranks high when it comes to food quality, service, prices, portion sizes, and overall atmosphere. Thus, this is a great establishment to bring the family to for any and all meals. Located on North Main Street, Kelly's is open from 5:30 am to 9:00 pm Monday through Saturday and 7:00 am to 5:00 pm on Sundays.
Best Date Night
Since Cedar Springs is a small town, you are not going to find a ton of fine-dining options down the street. There are, however, a couple of amazing date night dine-in restaurants only a few miles away. For instance, for a more low key date night, our top pick then is Grill One Eleven. Located in Rockford, this restaurant has affordable American, bar, and gluten-free cuisines. Here, you and your significant other can share a bottle of wine and connect over some tasty carbs. The Grill One Eleven is open six days a week from 11:00 am to 10:00 pm, and from 11:00 am to 9:00 pm on Sundays.
Best Sports Bar
In terms of sports bars, there are a few throughout the city—all with great beer selections. Nevertheless, our top pick for the best sports bar is Cedar Springs Brewing Company. This local gem has pub-style seating, several TVs for watching the game and is known for its American/German tavern cuisine.
This brewery is located on North Main Street and is open for lunch, dinner, and late-night snacks. Here, the hours of operation are 12:00 pm to 9:00 pm Monday through Sunday.
Cheap Eats
The great thing about cheap eats in a small rural town is you often do not have to sacrifice quality for affordable prices. Cedars Springs has a handful of these quality cheap eateries, and the food is downright delicious. That said, there can only be one winner here, and that is Cedar Cafe.
This cozy establishment is also located on North Main Street and is a favorite for many. This local gem serves breakfast, brunch, lunch, and dinner, and is absolutely worth trying. Cedar Café is open from 7:00 am to 7:00 pm, seven days a week.
Bonus Dine-In
Furthermore, our bonus dine-in pick is the Red Bird Bistro & Grill. Yet another North Main Street find, this dine-in restaurant offers delightful American cuisine that is made fresh from only the best ingredients. In fact, we can almost guarantee that you will fall in love with the Braise Pork Nachos and the Fried Green Tomatoes from this fine establishment. Red Bird also offers select sandwiches, seafood entrees, a light dessert tray, and a comprehensive wine list. This bistro/restaurant is open from 11:00 am to 9:00 pm, seven days a week.
Other Must-Try Restaurants
Besides the wonderful restaurants mentioned above, Cedar Springs also has a number of local eateries and phenomenal pizza places that you should check out when you have the time. For instance, the Harvard Tavern is a nice spot to grab a drink, enjoy a burger, and watch a live band play.
Alternatively, if you are looking for the best pizza joint in the city, then look no further than Stein Brothers Pizza Co. Located on South Main Street, Stein Brothers Pizza is definitely not your average pizza shop. Here you will find only high-quality toppings and ingredients. In fact, Steins Bros might just need to be your "officially done unpacking" celebratory meal.
Other must-try restaurants in the area include Nonno's Homestyle Italian & Pizzeria, KC Kones & Coneys, and Cuts Catering & Deli.
Curbside and Outdoor Seating Available
With so many amazing food places to try, you may have forgotten about what is going on in the world, if only for a second. Yet, the good news here is that the majority of restaurants in Cedar Springs are following CDC guidelines and suggestions to ensure that the community stays safe. Moreover, mask mandates, outdoor seating, curbside pick-up, and restaurants filled to only half-capacity are very much a part of the dining experience in Cedar Springs. So, you can rest assured, all the necessary precautions that the community can take are being taken. Nevertheless, if you have questions regarding dining-in procedures or mask requirements, most restaurants do have this information clearly posted for you.
Dine-In at Home
Along those same lines, many people are easing themselves back into the whole dining-in experience, which is perfectly understandable. If you feel like you might need a little more time before you dine-in, then you should consider curbside pick-ups, carry out orders, and delivery options. You may also want to consider cooking at home. There are several grocery stores, markets, and specialty shops in the area that can provide you with everything you might need to make a 5-star at-home meal. That said, if cooking is not your thing, then get out there and try some of these wonderful restaurants.
Final Note
At the end of the day, moving to a new city or manufactured home community is going to be an adjustment. The reality is you will spend the first couple of days in your new home and town just trying to get acclimated, which is absolutely normal.
While you are getting settled into your new place, try and take it easy. One of the easiest ways to do this is to take some of your current responsibilities off your plate. In other words, do not rush to unpack the cookware and go grocery shopping the same day you move in. Rather, take a break and grab a quick bite to eat or call in a carry out/curbside pick-up order so you can stay on task. Ultimately, these are just a few dining suggestions to make your transition easier and much more delicious.