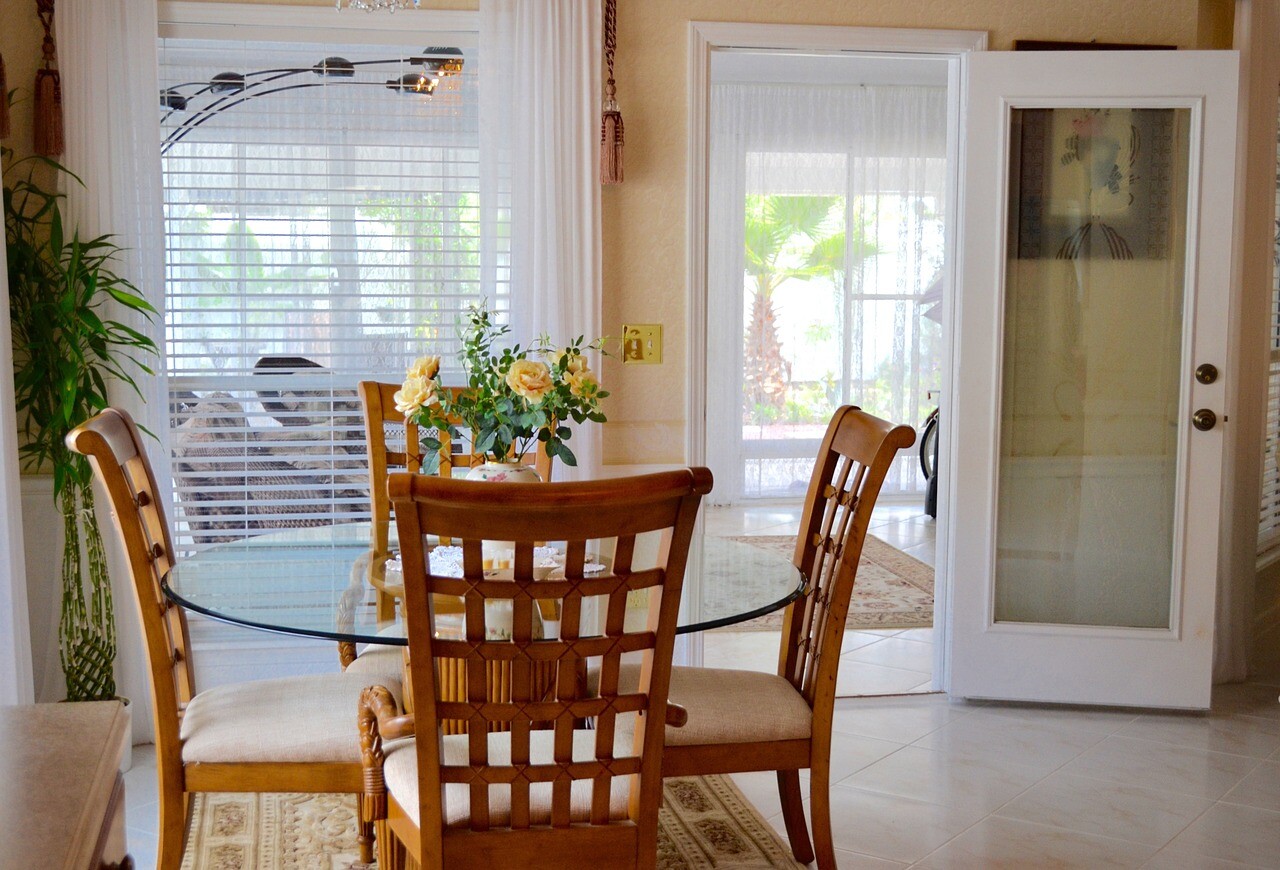 4 years ago · Justin Becker · Comments Off on Maximizing Space in a Mobile Home: 7 Tips
When it comes down to it, there is no denying that if you have chosen to live in a mobile home, you have made a smart choice.
With that said, one of the things that mobile homes tend to lack is a ton of storage space.
Maximizing Space in a Mobile Home
There is no denying that mobile homes are often smaller than other houses, thus there is not a lot of storage space.
For this reason, it is essential to make sure that you are utilizing every inch of your mobile home.
Here are some storage ideas how to best use the small spaces in your mobile home:
Bookcases
Bookcases are great space saving items because they provide an efficient way to use vertical space in a mobile home.
Using vertical shelves or bookcases along the walls and inside of the closets are great storage ideas that can help utilize space that is otherwise wasted inside of the house.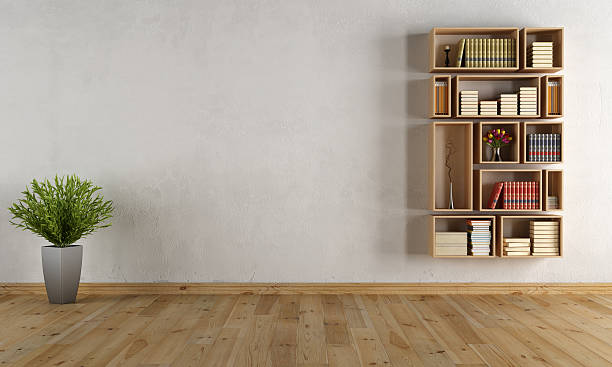 Try not to place bookcases or shelves in small spaces, like directly across from the entrance of a room, as this can make the area feel cluttered or look too busy.
Racks & Shelves
In the kitchen, great storage ideas that are helpful include hanging up a pot rack or using a wall-mounted shelf for your pans and pots.
Most mobile homes do not have much cabinet space, which means there is not a lot of room to store dishes and pantry items.
Freeing up the area that would be taken by pans and pots can help with this issue.
Underbed Storage
Choose a bed that offers space underneath it and find storage containers that will fit in this space.
There are some great under the bed storage containers available that will fit directly into this area.
You can then use these space saving containers to store seasonal clothes, seasonal items, or extra bedding.
Multi-Purpose Furniture
Ottomans, chests, benches, and other types of furniture are excellent storage ideas that can offer spaces with hidden storage.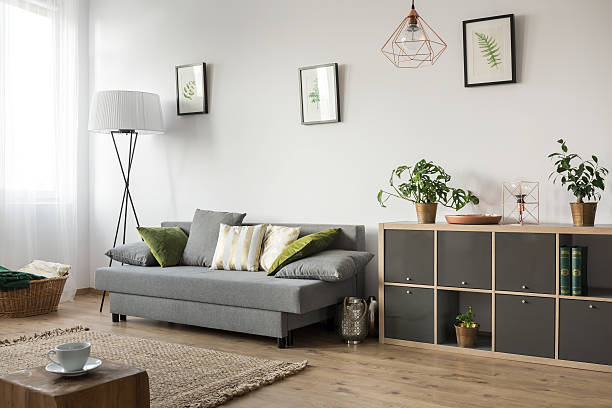 These are great for stashing items in areas where you use them.
For example, if you play board games or do puzzles, stash them inside the coffee table that you use when playing. This can help to prevent clutter.
Small Item Storage
Using small baskets, clear storage containers, and drawer organizers in the pantry, bedroom, living room, and bathrooms to store your smaller items are all great storage ideas that can help keep things neat and organized.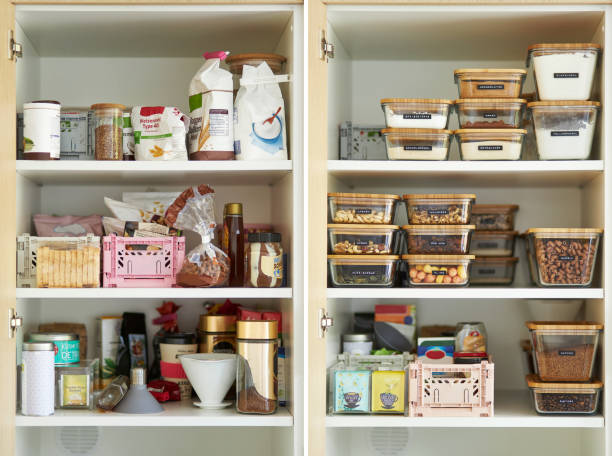 Use these types of storage containers to keep items together.
For example, in the pantry, keep all your sauce packets in one basket, and your jewelry can be held in the bathroom in another basket or container.
Keeping things together is essential when you are living in small spaces.
Furniture Placement
When placing furniture in a mobile home, it is essential to make sure that you can comfortably walk through each area.
Once you have your furniture in place, walk around the areas of the room to make sure that you have enough space.
This is especially important in areas of high traffic. When areas are cramped, it can make the mobile home look and appear smaller.
No Hoarding
When you are living in a small space, none of these storage ideas will ultimately work if you are hoarding things.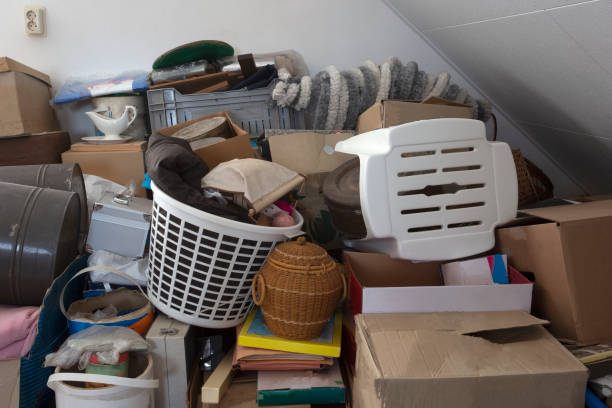 Some people are just natural hoarders. These people will buy something that comes with a freebie or is offered at a discounted price, even when they do not have an immediate need for the item.
It is important to always stick to your shopping list and only purchase things that you need.
One good rule of thumb for those who live in small spaces is to give up an item each time you bring a new piece into your mobile home.
This can help ensure that you always have enough room in your home.
Final Thoughts
Mobile homes have a lot to offer.
These great places provide you with the luxuries of a home, such as a yard and space, without all of the headaches that come with owning a stick-built house.
When it comes to living in a mobile home, smaller is better.
You do not need the stuff to make you happy.
When you are purchasing items for your home, make each purchase intentional.
Think about your space and what you need.
Choose furniture that fits well in the area, and that is functional.
Be creative when it comes to storage ideas.
If you take the time to think about your area, you are going to find that your mobile home can be an enjoyable and comfortable place to live.