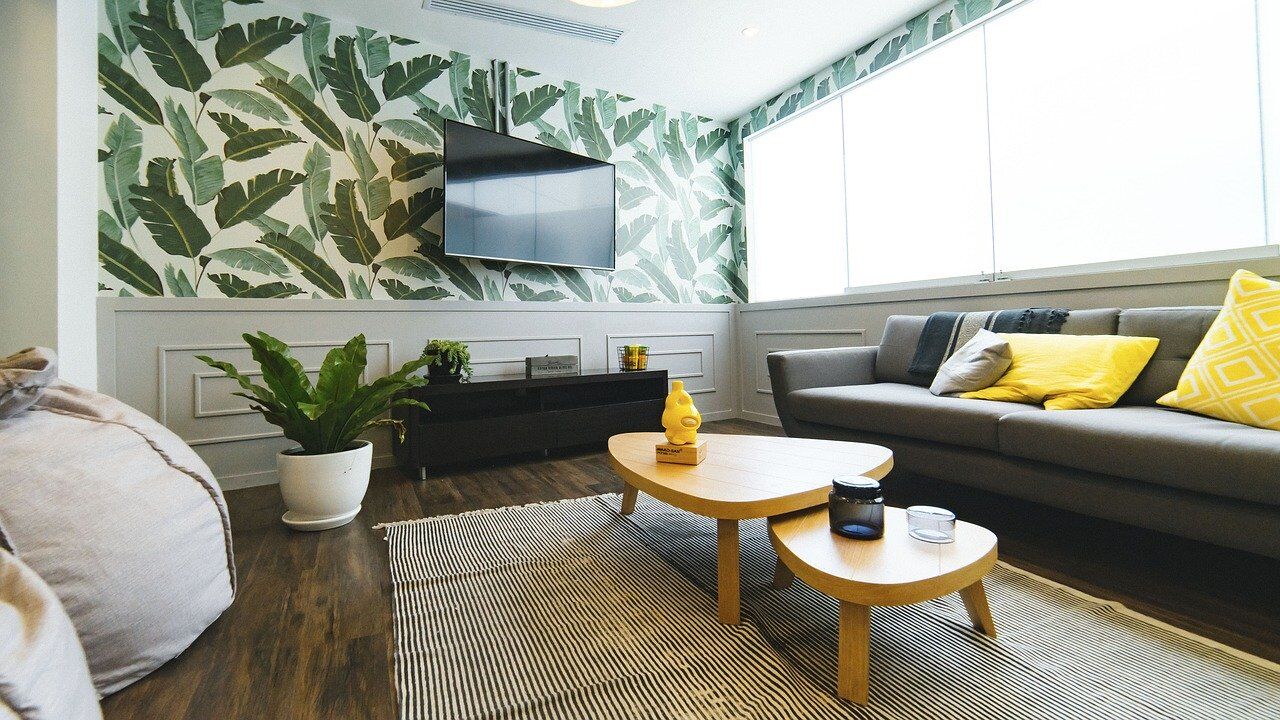 6 months ago ·Justin Becker ·Comments Off on 8 Essential Mobile Home Features to Look for in Cedar Springs
Thinking of buying a mobile home in Cedar Springs, Michigan? If yes, you're in good company. The popularity of these homes has been on the rise not only in Cedar Springs but also countrywide, with reportedly 20 million Americans owning one.
This surge in popularity is no surprise because the benefits of mobile homes run a wide gamut. For instance, they enable aspiring homeowners to afford a house at half the amount they'd have spent. However, they're not a one-size-fits-all. That is why we put together a list of key mobile home features to look for in Cedar Springs.
1. The Underbelly or the Skirting
Unlike stick-built houses, mobile homes have no foundation. This makes them prone to damage caused by the elements. For instance, water pooling after heavy rains may damage the floor, resulting in rotting.
Fortunately, this doesn't have to happen because most mobile homes feature what is called the skirting. It serves as a barrier between the floor and the bare ground, hence protects your home's floor from damage. This makes the skirting an essential feature to consider while shopping for a mobile home in Cedar Springs.
With that said, check to ensure there are no tears or rips in the skirting. Also, ensure the vents on the skirting are at least three feet from each corner to prevent the formation of air pockets. This is essential because air pockets tend to create the perfect environment for mold and mildew to thrive.
2. The Floors
The floor is the foundation of an appealing interior design not only in mobile homes but also in traditional homes as well. While purchasing your unit, consider these elements in regards to flooring:
When buying a mobile home, you don't just want to cut costs, you want a house you will be comfortable living in, and one you will proudly show off. In that light, since floors contribute significantly to the overall appeal of a home, opt for a manufactured home that not only has durable floors, but also has aesthetically pleasing ones.
At the same time, avoid flooring materials that soak up water such as MDF subfloors. Instead, opt for a mobile home that uses visually appealing, yet durable flooring material that can hold up well against water such as plywood.
How big do you want your space to be? A majority of mobile homes are usually between 900 and 2,500 feet. Whichever size suits you best, go for it and while at it, choose the right floor plan for your family.
The beauty of manufactured homes is that they are easily customized, and you can have the floor plan tailored to fit your expectations. For instance, if you have always admired homes with an open floor plan, you can always have the unit customized so it can be in sync with what you'd always envisioned in your dream home.
You can choose to purchase the unit and handle the customization process on your own, but if you purchase it from a reputed community like Cedar Springs Mobile Estates, they may offer to get the job done for you.
3. Quality Walls and Ceiling
Since you will be calling this home for as long as you want, then your manufactured home must have not only durable floors, but also durable and aesthetically-pleasing walls and ceiling. In the case of walls, opt for a unit with durable yet easily paintable materials such as Vinyl on Gypsum (VOG) or Paper on Gypsum (POG). Such materials enable you to combine durability and functionality with visual appeal.
As for the ceiling, it should blend in with the floors and walls to enhance the visual appearance of the space. Opt for a unit with an easily customizable ceiling, yet at the same time functional.
4. Roofing
Nobody wants a leaky roof. It's an inconveniencing nuisance, and as such, look for a mobile unit with quality roofing. Check the roof's sealants, caulks, or patches to see if they're in good condition. If not, be sure to notify the manufacturer.
When buying a mobile home, a shingled roof is always the best option. But if you opt for a flat metal roof, make sure it's at least aluminum-based. While inspecting the roof, it's also wise to check if it has eaves or a j-channel. These structures usually help direct rainwater off your home's walls, doors and windows, and consequently, prevent water damage.
5. The Kitchen and Bathrooms
How many bathrooms do you want and how many does the unit the manufacturer is offering for sale have? If one or two are enough for your family, what features do they boast? For instance, a majority of mobile homes nowadays come with bathrooms that have features such as amazon rain showers and garden tubs.
As for the kitchen, check out features such as the countertops, sinks, cabinets, and space. Newer mobile homes incorporate modern kitchen features such as granite countertops and are pretty spacious. If the kitchen and bathrooms meet your expectations, you may not have to do any customization, which is an added plus.
6.  The Plumbing Job
The last thing you want is to buy a manufactured home, only to find some of the faucets are not working. To avoid such a scenario, check every source of water in the unit to make sure it works right.
While still reviewing the plumbing job, keep in mind that the most common problem for mobile homeowners is usually with the ventilation system. This is because these houses usually have a simpler design and as such, smaller pipes. Therefore, be sure to check the ventilation to see if it works right.
It's also wise to opt for a mobile home in Cedar Springs with heat tape, so you don't have to deal with frozen water lines regularly.
7. Insulation and Energy Efficiency
A mobile home may help you cut the costs of homeownership in half, but if you consistently pay high energy bills, you may spend more than what you would have used to build a stick-built home. This makes insulation a critical feature to look for in a mobile home in Cedar Springs.
Check the insulation elements, for instance, the flashing and caulking around the areas that may allow heat to escape. These include the doors, the windows, the roof vents and even the plumbing pipes. If you note that the caulking is loose or thin, have your manufacturer do something about it before you call it home.
If you aim to be as energy-efficient as possible, consider requesting your manufacturer blow additional insulation into the ceiling cavity.
8. Extra Spaces
Extra space is one of the most sought after features in not only mobile homes, but also traditional units as well. The good news is that a majority of modern manufactured homes in Cedar Springs Mobile Estates now feature extra spaces.
For instance, some of the mobile houses nowadays come with a beautifully-crafted front porch, while others feature a large deck for grilling and lazy-lounging. Others offer you a car driveway and with some, you get a storage shed.
Wouldn't it be nice to have a mobile home with such features?  They open the possibility of having more guests over, or even keeping a pet. Therefore, be sure to consider this essential feature while shopping for a mobile home in Cedar Springs.
If you are going to buy a mobile home in Cedar Springs, then it should not only offer you value for your money but also should be comfortable for you and your loved ones. Checking the key features above will help you ensure you only purchase the best.