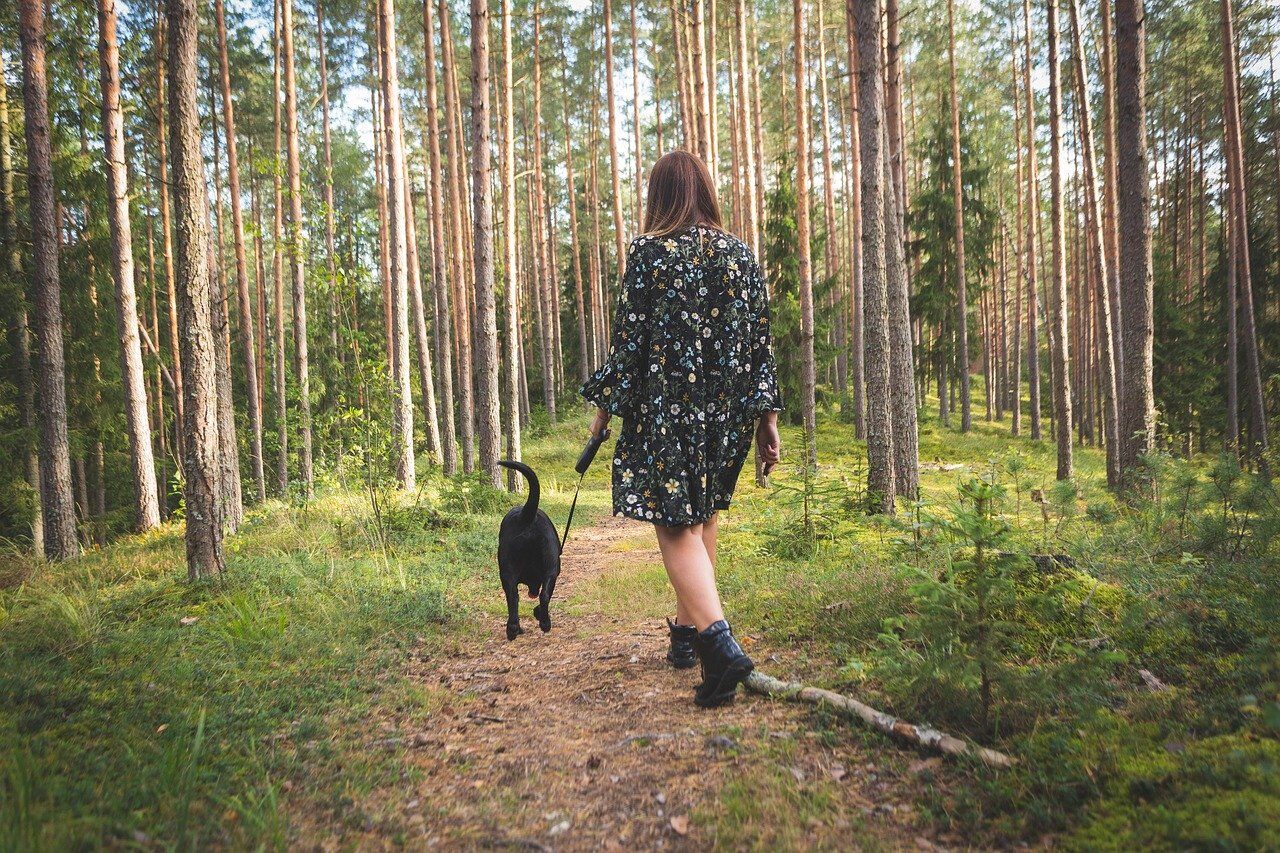 4 years ago · Justin Becker · Comments Off on Social Distancing with Dog: How and Where?
The bond between animals and humans is critical and can offer much-needed companionship, comfort, and support, for the benefit of both.
Even though there is zero evidence that companion animals contribute to the spread of COVID-19, there is a need to ensure social distancing is adhered to, according to the Centers for Disease Control and Prevention guidelines.
Social distancing is likely to reduce the transmission and spread of the COVID-19 virus around the country. Here, we focus on how and where you can social distance with your pets.
Social Distancing with Dog
Let's consider the general advice on how and where you can social distance with your pets.
Preparation for Social Distancing with Dogs
Ensure that you have at least 2-weeks of supplies for your pets, including medication and food. If you can't get these supplies personally, ask other human family members, neighbors, and friends to help or order online. However, you should avoid any direct contact with people who make deliveries to your home.
Document all instructions and medication if you become sick, or you have sick pets, and need to delegate pet sitters to care for your pet. This includes documenting how often to provide medication, dosages, and methods of administration.
Ensure that you have perfect crates or carriers for your pets if they need to be transported from one location to another.
If you need to take your pets to someone else's house to be cared for, or you want to take them to a boarding facility, ensure that they're up to date with vaccinations.
Ensure that your dogs don't have fleas and are wormed within the past three months.
Make sure your pet has up-to-date microchip contact details and, if possible, also has an external ID tag.
Always plan and read detailed information relating to self-isolation in case you need hospitalization. Make such plans in advance to ensure that your dogs are well taken care of.
Make sure you have an organized plan of the contact list for your temporary pet carer. The list should include the contacts of the insurance company and the pet's veterinarian. You can also include anyone else who might be of help.
When You are Practicing Social Distancing
You're likely to spend more time at home, and even though your pets will be happy, it's also a major change for them.
A slight change in routine stresses most pets and animals. If you're working from home, ensure that you try to stick to your normal routine. You can also familiarize your pets with a new routine but stick to it.
Some pets, especially cats, might find the extra noise and activity stressful, with more people at home. Ensure that your pets have some nice place to hide if they want to. You should also ensure that they have easy access to the things they need, such as water, pet food, and litter trays.
Suppose you get concerned about your pet's health while social distancing, contact your vet for a consultation immediately. With that said, don't visit the vet in-person just yet. A vet will ensure that your pet gets the medical attention it needs while keeping its staff from the COVID-19 virus.
At this time, minimize contact with not only humans but also with animals that don't belong to you. Pets should also be socially distant, just like people in your house.
Proper hygiene is also critical. Wash your hands while interacting with pets and handling their supplies and food. Avoid licking, kissing, or sharing food with your pet. From time to time, wash your pet's bedding, bowls, and toys.
Basically, treat pets like you treat humans during this unprecedented time.
Important Information for Serious Dog Owners
State requirements introduced to minimize the spread of the COVID-19 virus vary from one state to another. Some states allow you to leave your home for certain periods, provided you practice social distancing.
If you're allowed to take your dog for exercise or toileting while keeping social distancing, you can keep doing so, but be sure to take precautionary steps:
Reduce how long you go out, and the number of times. For instance, you can walk dogs only once per day, and take it out for toileting only when necessary. Ensure you walk in a local park, rather than driving the pet to another area, to reduce the risk of getting COVID-19. Since pets interact with each other, avoid dog parks or areas where people and dogs gather.
Always maintain social distancing and avoid crowded places. Follow the guidelines on reducing exposure to COVID-19 when outside the household care. For instance, always wash your hands with soap, and avoid touching surfaces.
Never allow your dogs to get into close contact with people or animals. Allow them to interact with only dogs and pets in your household.
Approaching Someone Else to Walk with Your Pet
If you can't walk with your pet for one reason or another, approach someone else to help you out. However, you should first check the government websites for mandatory requirements before asking someone to walk with your pet.
If someone else offers to walk your pets, ensure that they're fully okay and that they tested negative for COVID-19.
Agree beforehand on:
The length the person will walk with your dog while maintaining social distance
The duration and time of the walk
How someone will collect your dog and return it safely
Dog walkers should take measures to safeguard their health, and yours, by:
Washing or sanitizing their hands before picking up your dog
Wear gloves throughout the walk with your dog
Use their poop bags
Dispose of poop bags immediately
Avoid handling or touching other objects, including the phone
Ensure they walk locally in local parks that have few people and animals
Avoid walking pets from different households.
Maintain distances of 1.5m from other people and pets
Information for Cat Owners
Always keep your cats indoors at home to prevent them from injuries, fights, and accidents.
Have enough supplies and food for these pets at home.
Minimize direct or close contact with your cats indoors.
Never welcome a cat indoors other than your own.
Information for Other Pet Owners
Generally, you'll have other animals apart from cats and dogs in your house, and good care will help keep them fit and healthy.
Always follow the general guidelines about the supplies you should have, including medication and food. For instance, if you gather vegetation and grass for your pets, such as guinea pigs and rabbits, ensure you do it from your farm.
If you need to self-isolate, you should follow a pet care plan. Keep away from pets if you get infected with the virus that causes COVID-19.
Above everything else, pet owners should contact a vet if the pet is sick. If you get the COVID-19 virus, ensure you self-isolate and never get into contact with your pet. You should also find a pet-friendly rental unit.
Where to Go
Even though most of the dog parks are closed, there are still places where you can take your pet for social distancing.
With that said, you need to ensure that you maintain social distance while in the dog parks. For instance, you might be required to wear gloves while entering the admission gates.
Most parks in Michigan are open 6:00am-10:00pm.
Below are some of the reputable destinations around Cedar Springs, Michigan:
●     Hillcrest Dog Park – 1415 Lyon St. NE, Grand Rapids, MI 49503
●     Downtown Dog Park GR – 210 Market Ave. SW, Grand Rapids, MI 49503
●     Covell Dog Park – 526 Covell Ave. NW, Grand Rapids, MI 49504
●     Marquette Park – 1251 Marquette St. SW, Wyoming, MI 49509
●     Cambridge Park – 1501 Gladstone Dr. SE, Grand Rapids, MI 49506