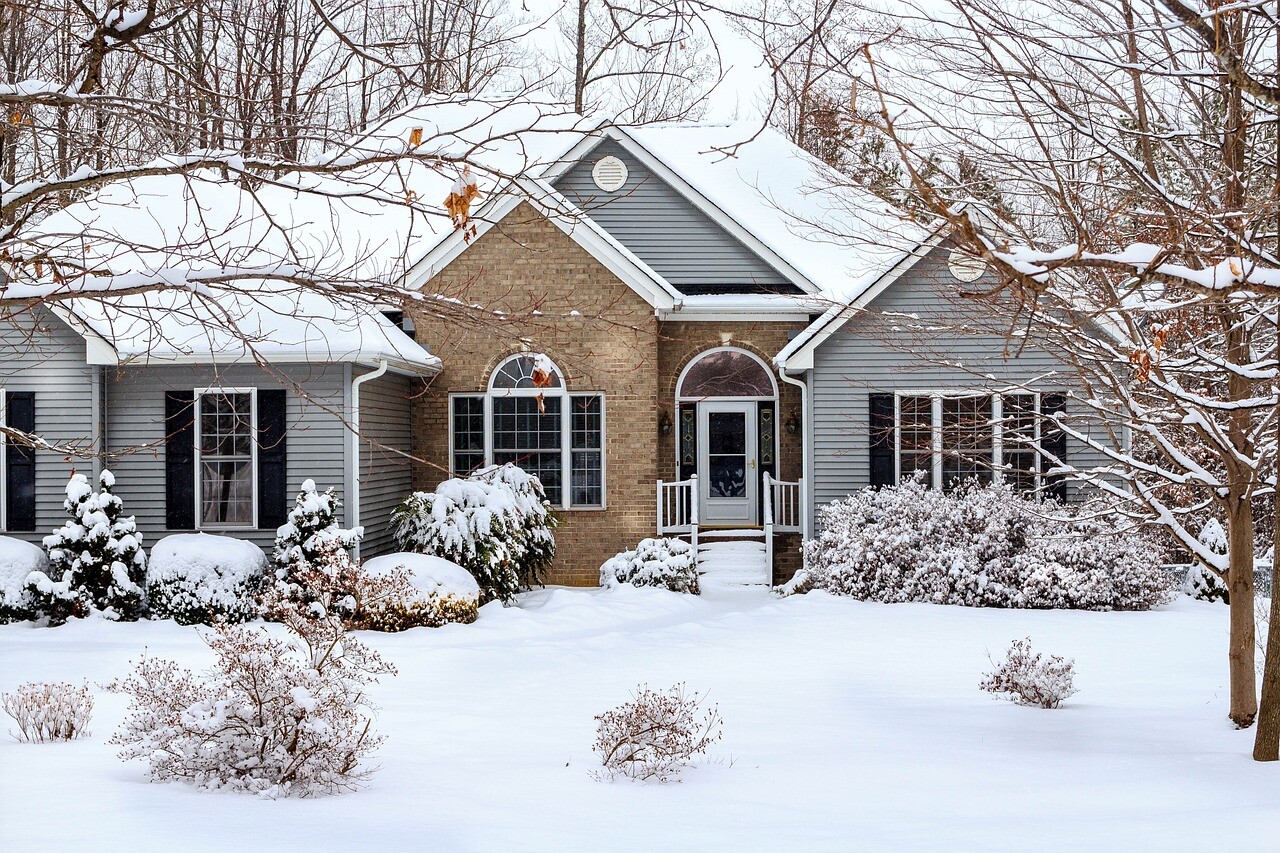 9 months ago · Justin Becker · Comments Off on Tips For Getting Your Cedar Springs Mobile Homes Ready For Winter
As we say goodbye to fall, there is no denying that winter is steadily approaching. Thus, if you have recently moved into a mobile home in Cedar Springs, Michigan, then this may be your first time trying to figure out just exactly how you should winterize it. Well, the good news is we have done the research for you. Here are several tips for getting your Cedar Springs mobile home ready for the winter.
Loosen the Tie-Downs
One crucial tip to remember when winterizing your mobile home is to loosen your mobile residence's tie-downs. This is important because if you live in a particularly cold state like Michigan, then more than likely the ground will freeze over. As you may know, the frozen ground tends to shift as much as three inches during the winter. Therefore, you need to adjust your tie-downs in order to prevent any structural damage and to properly secure your mobile residence. Note, do not forget to reposition or tighten your tie-downs once winter is over.
Check the Skirting Vents
Another winterization tip to keep in mind is to check your mobile homes skirting vents. Typically, your mobile home skirting should have roughly one square foot of ventilation for every 150 square feet of living space. If this is news to you, then you may want to hire a professional to double-check your vents and make sure that everything is working as it should be. Regardless of whether you inspect your skirting vent or hire someone, make sure that your vents are closed in winter to prevent unwanted cold air from circulating in your home.
Add Extra Insulation to the Marriage Line
Similarly, if you have a double wide manufactured home, then it had to be put together onsite. The marriage line, as it is called, is where the two halves of your home are fused together. During proper installation, the marriage line is sealed and insulated. That said, it is never a bad idea to add more insulation around the marriage line.
Inspect Your Furnace
Once you are done properly inspecting your skirting vents, then it is on to the next item on your winterization checklist—your furnace. Here, regardless of whether or not you live in a mobile or manufactured home, you should always check your furnace at the beginning of each season. Ultimately you want to make sure that everything is running the way it should be and that the inside of your furnace is free from any dirt or debris.
Install a Central Heating System with a Timer
You should also consider installing a central heating system with a programmable timer if you do own or are currently purchasing your mobile home. That said, if you are renting a mobile residence in a manufactured home community, then you may want to discuss possible upgrades with the landlord or the property management team. The reason investing in a central heating system that has a timer is a must is because you can ensure that you are not wasting money on heating an empty house. However, if you are lucky enough to live in a manufactured home that has all the contemporary bells and whistles already, then you should have your programmable heating system thoroughly inspected at least every six months and before winter hits.
Switch the Direction of Your Ceiling Fans
An easy fix for keeping your heat indoors is to change or switch the direction of your ceiling fan. In the winter, you should run your ceiling fans counterclockwise to push warm air back down into your mobile home. You would be surprised at how something so simple can make such a difference with just a flip of the switch. Furthermore, when you run your fans counterclockwise and close off areas in your home that you are not using, you can enjoy a warm and welcoming home environment, plus lower utility bills. Speaking of fans, make sure you inspect your exhaust fans and caulk where needed.
Seal Chimneys and Fireplaces
Moreover, if your mobile/manufactured home has a chimney or a fireplace, then you should make sure that it is properly sealed for winter. You can also close the damper if you do not use your fireplace often. Alternatively, if you are not a big fan of indoor fires, then you may even want to consider sealing off your fireplace and chimney.
Check Your Outlets
It is highly recommended you seal your electrical outlets in your mobile home. Regardless of whether you are renting your manufactured home or if you own your mobile residence, you should be concerned about the amount of heat that escapes through your electrical outlets. Caulk/seal outlets and replace cracked or broken ones.
Sure Up Light Fixtures
Another well-known air leak in mobile homes are light fixtures. So, while you are checking your outlets and making the necessary repairs, make sure you inspect the seal job on your light fixtures as well.
Choose Thermal Curtains for Windows
The proper window treatments can also get your mobilehome winter ready. Typically, thermal or insulated curtains are the option of choice when it comes to keeping your mobile residence nice and toasty without raising your heating bill. Insulated and thermal curtains are great over your all-year-round blinds and will keep your heat inside. Plus, thermal blackout curtains are practically a must in your bedroom. So, if you do not have wintertime curtains already, now is the time to invest in them.
Insulate Exterior Water Heater Closets
You should make it a point to winterize your exterior water heater closet as well. Here, you can purchase a variety of inexpensive insulation for your water heater and closet. In fact, there are specially designed insulated jackets/covers for the heater itself, and you can opt for additional insulation for the ceiling, door and closet walls.
Do Furnace Maintenance
It also almost goes without saying that proper winterizing involves furnace maintenance. So, be prepared to clean, vacuum, and get your hands dirty when it comes to your furnace, especially if you use permanent filters. On the other hand, if you use disposable/replaceable furnace filters, then make sure you change them out regularly, if not at least every couple of months. You should also check for ice or snow build-up while you are at it.
Seal Doors and Windows
While you are outside checking exterior water heater closets and snow build-up, do not forget to inspect your door and windows for excessive wear and tear. Pay close attention to frame, seals, and weather stripping. If you notice any issues, then make the necessary repairs before the snow hits.
Prevent Frozen Pipes
Last but not least, frozen pipes are a real issue in the winter. Thus, you should be proactive and do everything possible to ensure that your pipes do not freeze. One of the easiest things you can do is apply heat tape to your pipes.
Take Away
As you can see, there is a long list of things you can do to winterize your mobile residence. However, quality-built manufactured homes, like those in Cedar Springs, will probably only need a cursory inspection—so there is no need to feel overwhelmed. Older mobile homes may need a bit more attention, but overall, mobile homes are affordable and easy to maintain as well as winterize—when you stay on top of your seasonal checklists and do the necessary upkeep.