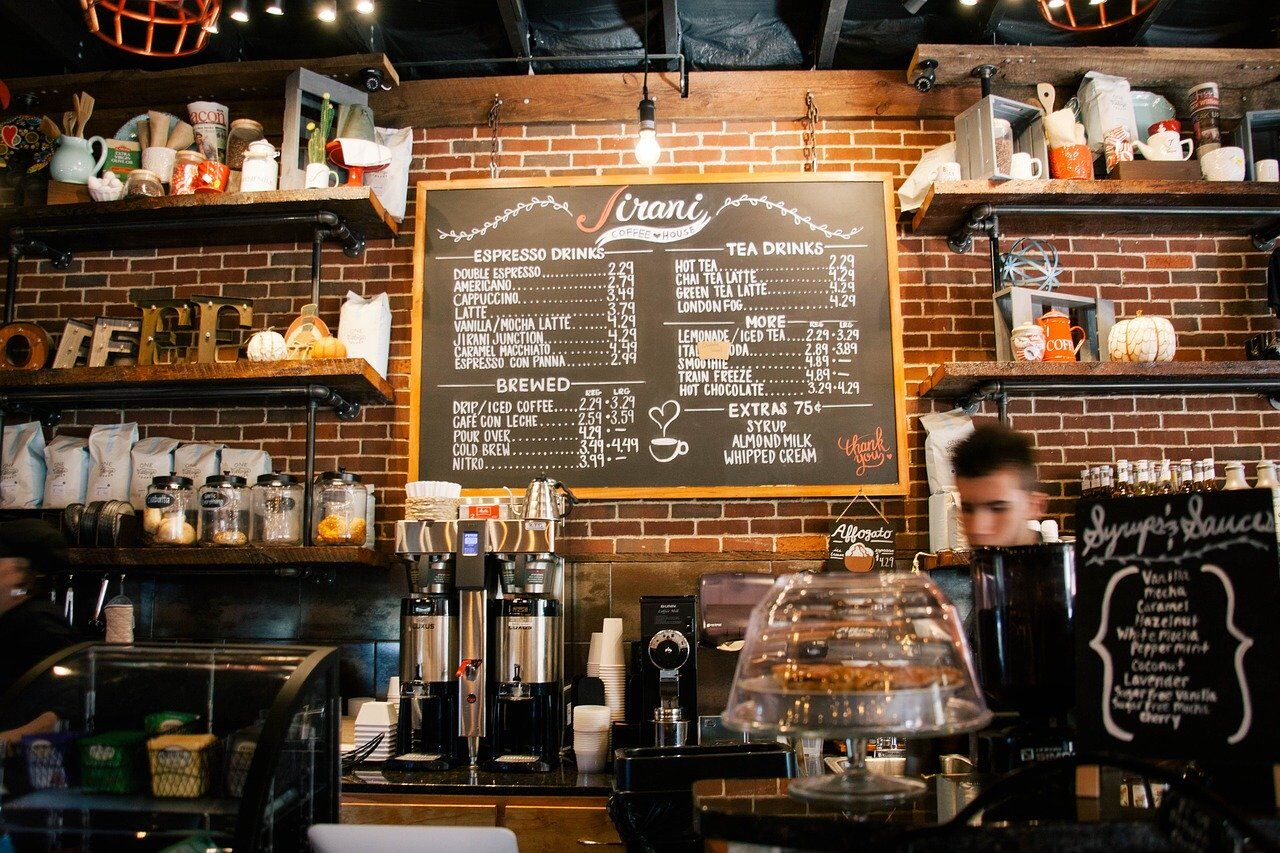 1 year ago · Justin Becker · Comments Off on Top 5 Cedar Springs Restaurants To Get Carry-Out or Delivery
Everyone around the world is still reeling from the effects of the coronavirus. This pandemic hit the world by storm and no one really knows when things will get back to "normal." Current shutdown orders make it impossible to go out to eat at your favorite restaurant. However, just because you are currently not allowed to sit down at a restaurant to eat, does not mean that you cannot enjoy some of your favorite foods from your all-time favorite restaurants. While there are some restaurants that have completely closed their doors, many are still open for limited business. Delivery and carryout options are available, all you have to do is look. 
Living in a mobile home community means that you have a large enough kitchen to cook in, but chances are that you are really tired of making all of your meals all of the time. If you are looking for some great delivery and carryout options during the shutdown, here is a list of the top five restaurants in Cedar Springs that are offering these services. Why not offer to pick up some food for one of your neighbors while you are out? A great sense of community is what living in a mobile home community is all about. 
Cedar Springs Restaurants
1. Red Bird Bistro and Grill
The Red Bird Bistro and Grill is a great casual restaurant, making it a great choice for a date night. Here you will find many home-cooked favorites with a bit of flair. The restaurant specializes in using whole foods from local vendors for a healthier dining experience. There is a good chance that you are missing some of your favorites from this great restaurant right now. Since the shutdown, Red Bird Bistro and Grill is offering both delivery and carry-out services. Their current hours are Tuesday through Saturday from 11 am until 8 pm for carryout. If you are looking for delivery, you can choose your favorite items and have them delivered to your doorstep from noon to 2 pm and then again from 5 pm until 8 pm, so make sure you plan ahead. 
2. Cedar Springs Brewery
Not only are you likely missing some of your favorite food from your favorite restaurants, but there is also a good chance that you are missing some of your favorite beers from your local breweries. Many people do not realize how much this shutdown is really hurting their small local breweries. Many local breweries are unable to maintain the business that they need in order to survive this crisis. If you are able, try to support one of your favorite breweries the next time that you go out. Cedar Springs Brewery is one of the best in the area and they are currently open from noon until 8 pm every day but Sunday. The brewery is closed for business on Sundays, so plan ahead if you need some beer for your Sunday afternoon. You can have your favorite menu item and some beer delivered directly to your door. There is a $3 delivery charge for this service. If you want to head on down to the brewery, you can pick up your meal and your favorite beer as well. Make sure that you tip the staff!
3. Nonno's Homestyle Italian & Pizzeria
There is nothing quite like some homemade Italian food. Nonno's offers some of the best Italian food in the area. The homestyle recipes are simply to die for and if you are craving some Nonno's bread right now, you are in luck. The restaurant is open for business. Of course, you cannot come in and enjoy the atmosphere right now, but the next best thing is ordering takeout from the counter or calling ahead for curbside service. The restaurant is asking for you to wait in your car if there are more than three people in the lobby when you arrive. The current hours for takeout are from 11 am until 9 pm on Tuesday, Wednesday, and Thursday, from 11 am until 10 pm on Friday and Saturdays, and from 2 pm until 8 pm on Sunday. 
4. Jose's Restaurante
Nothing sounds better than some good Mexican food. There is nothing quite like going to a Mexican restaurant and being fed an endless amount of tortilla chips and salsa along with your favorite Mexican dish. If you are currently craving some great Mexican food in Cedar Springs, call Jose's Restaurante. They are happy to serve you with all types of Mexican dishes to go. Order your favorite menu item, make sure that you get some chips with queso, and then head home to enjoy a wonderful Mexican meal, with social distance orders safely in place. Jose's is currently open from noon until 10 pm daily. 
5. Hungry Howie's
If you are craving pizza, you really cannot go wrong with Hungry Howie's. From the flavored crusts to numerous toppings, this is some of the best pizza around. The pizza place is in full running mode and ready to get your favorites out to you fast. You can order take out and go to the store to pick up your favorite pizza or you can have it delivered and never have to leave the comfort of your home. The current hours for Hungry Howies are from 11 am until 9 pm Monday through Thursday, and from 11 am until 10 pm on Fridays, Saturdays, and Sundays. 
Other Options
You really cannot go wrong when you choose one of these great restaurants above. However, if you are not craving food from any of the restaurants on this list and you want something else during your quarantine, there are many others that are offering delivery and carryout services at this time as well. You can always make a run to your nearest fast food restaurant to pick up some drive-thru. 
If you are looking for something a bit better, try getting on a third-party delivery app to see what restaurants are currently open for business. Many restaurants that did not offer delivery services in the past are now using third-parties such as DoorDash, Uber Eats, and GrubHub as a way to get food to your door. A simple search through one of these apps is likely to leave you happy as you can quickly find just the type of food that you are looking for and currently craving. 
Local restaurants and local breweries are really taking a hit right now. If you are craving food and do not want to cook, try choosing one of your favorite local spots to support. Remember, many of these places were forced to come up with a brand new way to offer their food in a very short amount of time. Give them some credit for being creative in a time of crisis. Provide them with some extra time to get your meal to you and always tip them well. 
Even though you cannot currently enjoy the experience of dining in a restaurant right now, that does not mean that you have to run home to eat your meal. Try grabbing a great meal from one of these restaurants and then taking it to a park. Spread out a blanket and enjoy a nice picnic. You can also just find a scenic place to park and enjoy your meal. This is a time to be creative and although we are under stay at home orders and restaurants are currently closed to dine in, with a little bit of creativity you can still enjoy a nice meal and a good time.