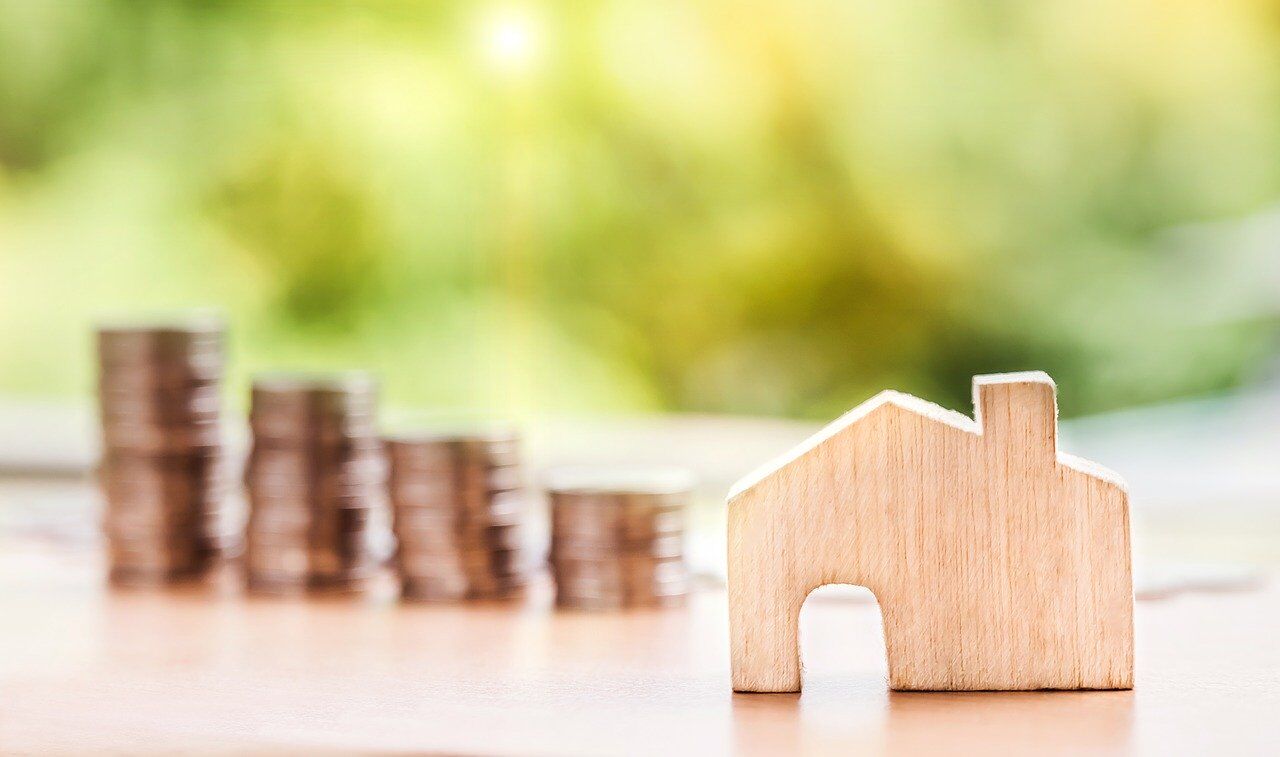 3 years ago · Justin Becker · Comments Off on Chattel Mobile Home Financing: Best Options
If you have ever purchased a manufactured unit, then you understand that it offers more flexibility, at a lower cost, than traditional homes. However, this does not mean that the expense is minimal.
The cost of manufactured housing units ranges between $60,000 to $100,000. However, this amount is likely more than you would be willing to pay directly out of your pocket.
If you wish to buy a manufactured home, it would be best if you secured financing. Since manufactured housing units aren't like stick-built homes, being that they are considered personal property, it becomes more difficult to secure a chattel mortgage on them.
Most lenders won't provide you chattel mortgages to purchase a manufactured home, but there are other available options.
Here, we focus on chattel mortgages that are available for manufactured housing units.
Chattel Mobile Home Financing
Before we look at the available chattel mortgages, let's focus on the differences between manufactured, modular, and mobile homes.
Differences in Modular Homes, Manufactured Homes, and Mobile Homes
Although there are many similarities between mobile, manufactured and modular homes, there are also some key differences:
Mobile Homes
These homes are designed and developed in a factory before being brought to a rented or personal property for installation and setup. It's, therefore, a movable property.
The difference between these homes and a manufactured home depends on the time it was built. Homes that were developed in a factory before 1976 are technically mobile homes.
This is the time when HUD (the U.S. Department of Housing and Urban Development) enacted the Construction and Safety Standards Act.
Manufactured Homes
These homes are also developed in factories. You can set them up at a permanent location on metal piers, blocks, or permanent foundations.
However, they aren't intended to be transferred from location to location after installation.
All homes developed in factories after 1976 are referred to as manufactured homes. The HUD Code and standards regulate the development of these homes.
Modular Homes
Modular homes are also developed in a factory, and then moved to a land where they'll be located. With that said, these homes are more related to traditional homes. They aren't, therefore, movable property.
Modular units have basements and crawl spaces, and they employ a traditional foundation.
They can also be delivered in two or more modules, then they are assembled onsite in your desired arrangement.
Modular homes are subjected to the same regional, local, and state building codes as stick-built homes.
Different Ways of Getting Manufactured Home Unit Financing
Once you have settled on the home's features you want, and the exact location you're going to put it, you should start thinking about how you'll pay for it.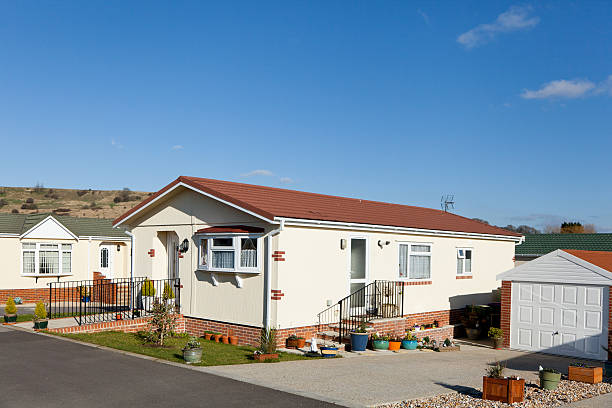 There are several options to select from when choosing the right financing option for your home:
FHA Loans
HUD gives loans for manufactured housing units via the Federal Housing Administration loan program. These loans include Title II and Title I loans.
Title I Loans
These loans are available to finance a used or new manufactured home, along with repairing, altering, or improving one.
You can get these loans from lenders even when you aren't planning to buy the land that your manufactured home is located on. A home can be in a home park or manufactured home community.
However, there is a maximum loan amount, depending on your unit:
Manufactured home only: $69,678
Manufactured home lot: $23,226
Manufactured home and lot: $92,904
Title II Loans
This chattel loan involves loans that someone can use to a qualifying manufactured home, along with the land, as long as the requirements are met.
For instance, a Title II loan can only be used if someone plans to live in a manufactured home as their primary residence. Real estate investors can't apply for this loan.
There are also some requirements for this loan, which include:
The home must have been built after 1976
The home should have at least 400 square feet
Your home should be classified as real estate
The loan should cover both the home and land
Fannie Mae Loans
Some lenders provide borrowers with the Fannie Mae Mortgages via the MH Advantage program.
Before you qualify for this loan, there are certain things that you should meet. For instance, you should install a detached garage, a carport, a sidewalk, and a driveway in your home.
The manufactured home should also meet the same energy-efficiency, architectural design, and construction standards as stick-built homes do.
The interest rates on these loans happen to be lower compared to other chattel loan financing options. Fannie Mae has 30-year financing.
Freddie Mac Loans
The Freddie Mac mortgage program can offer you a conventional financing option for a home.
As a qualified borrower, you can select between a 10/1 or 7/1 adjustable-rate mortgage, or fixed-rate mortgages (30, 20, or 15 years).
Here, you can get a loan with as low as a three percent down payment. You can also use grant or gift money to cover your down payment.
VA Loans (Veterans Affairs Loans)
This is a loan offered by the Department of Veterans Affairs and is for those who were in the military. Here, lenders provide up to 100% financing on home loans.
However, before you get this loan, you'll need to provide an affidavit of affixture.
Chattel Mortgage Loans
A chattel loan involves a special personal property loan that you can use to buy a manufactured home. Apart from financing manufactured homes, these chattel mortgage loans are also used to finance the purchase of expensive items, such as boats, planes, or farm equipment.
Chattel mortgages are still available even if you don't own any private property to place your home.
Chattel mortgage loans are, therefore, the most reputable options for people who want to buy a personal property in a manufactured home community.
Some lenders only offer chattel loans for home purchases that are insured by the RHS (Rural Housing Service), VA (U.S. Department of Veteran Affairs), or the FHA (Federal Housing Administration).
Even though you can find lenders who provide traditional mortgages and chattel loans, the two have certain differences.
Chattel mortgage loans have higher interest rates of between 0.5% to 5% higher than traditional mortgage rates. A traditional mortgage also has longer-terms than chattel loans.
This could translate to a higher monthly payment, which could assist you in paying off your debt sooner.
Chattel loans also have a less restrictive and a faster closing process than what you'll see in traditional mortgages.
Personal Loans
Since manufactured homes are cheaper than site-built homes, you can purchase them using personal loans.
Personal loans are very flexible, and you can use them for almost anything. However, their interest rate happens to be higher than those of other loan options, such as a chattel mortgage or VA loan.
The application process for these loans is shorter, and you don't have to give any collateral to get the loan.
Another advantage of personal loans, over chattel mortgages, is that they are free, or cheap, to set up. You won't incur any appraisal or escrow fees.
Since the loan isn't secured, the lender will have zero interest or control over your home.
Steps for Acquiring Your Own Home Through Home Funding Options
You should follow a few steps if you want to buy a manufactured housing unit with the best funding options:
Check your credit report: Any lender considers your credit report before giving you a chattel mortgage. A solid credit score and clean credit history makes it easier for you to get a chattel mortgage.
Decide whether you want a home with the land: If the land is your own personal property, you stand a chance of getting a high chattel mortgage loan amount.
Find out the specifics of the home that you wish to buy: The home you will buy will determine the amount and type of loan or chattel mortgage you get. For instance, if you want to buy a home that costs at least $100,000, you won't qualify for an FHA loan.
Begin to look for financing options: Select the type of loan or chattel mortgage you would like, and compare between different lenders. Some of the loans include personal loans, chattel loans, conventional, and FHA loans. The interest rates differ, depending on the lender you select.
Please submit your application for the chattel mortgage loan: Complete a transparent application and then submit it to your lender of choice.